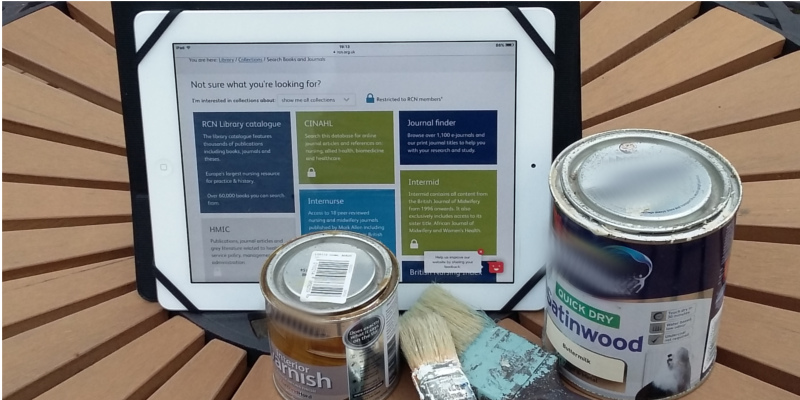 Out shopping last Saturday for paint to decorate a dining room I was reminded how important it is to select the correct tool. I had been diverted as usual by the range of colours on offer at the local DIY store. Can there really be over 20 shades of white? The paint I had selected was designed for walls not wood. Yes it was paint but the finish would have been compromised and would have been less hardwearing. In just the same way a database may find some results on your topic but won't necessarily find the best references available.
Just as I needed the guidance of an expert to help me select the best product – to appreciate the differences between matt, gloss and silk - so we can assist with recommending databases for any topic you need information on so do
contact us
.
Need help with using a database perhaps you are less familiar with? See our guides and YouTube videos for how to get the most from your searching. Training sessions available at your local RCN library are also a good opportunity to explore new databases. See our
training pages
to discover more about our services.
Knowing I have selected the most appropriate database from the RCN's collection for my topic, I'm now confident I will retrieve the best and most relevant resources.