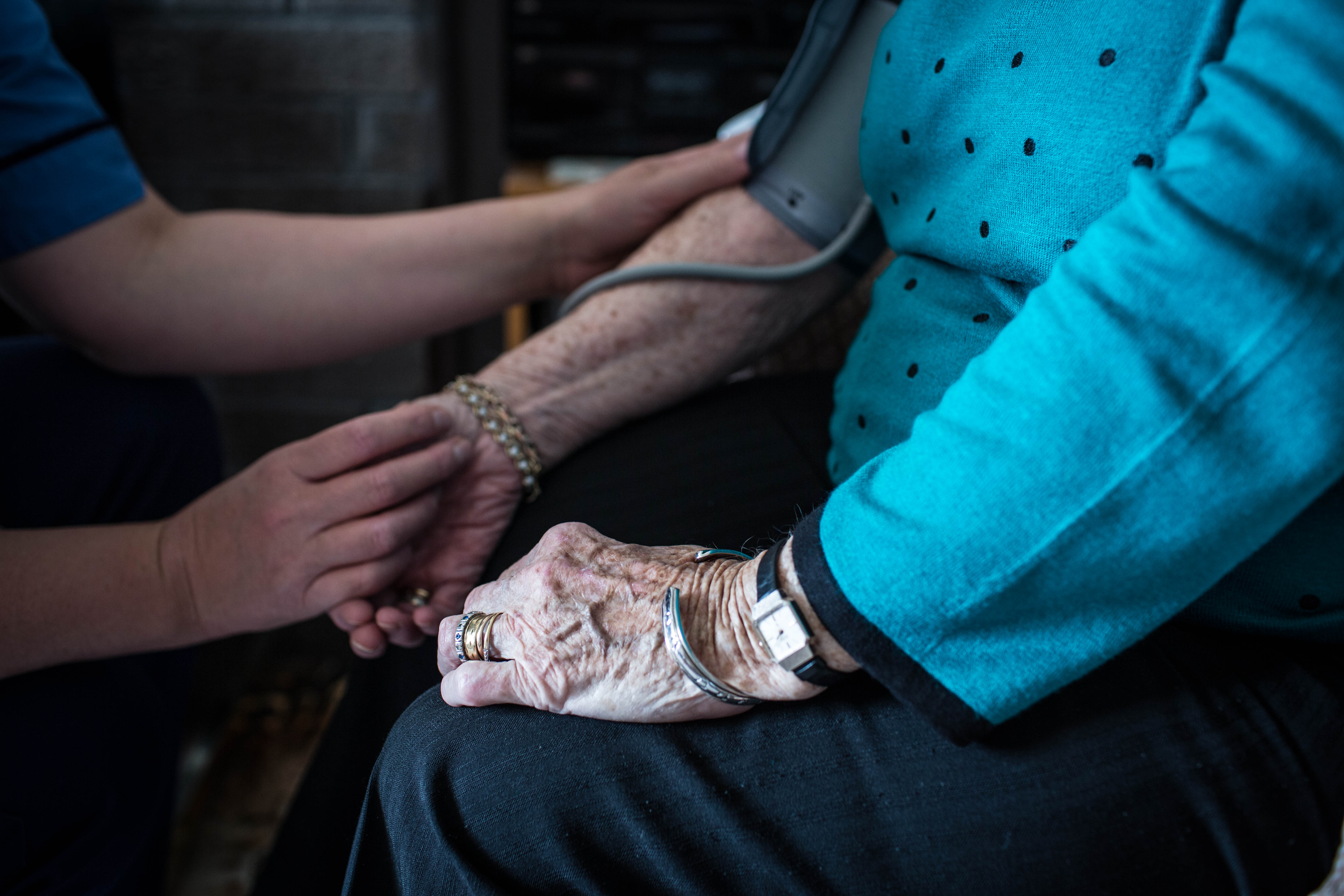 Today is Care Home Open Day and across Scotland care homes are opening their doors and inviting their local community to spend time with staff and residents.
I've been out visiting a couple of care homes in my own community to talk to staff and residents about the role of nursing in supporting people to age well.
People in Scotland are living longer. By 2039 the number of people over 75 is projected to expand by 84%. But even now, before the projected population increase, care homes are increasingly caring for people who may have several long-term conditions. These include frailty, chronic obstructive pulmonary disease (COPD), dementia, multiple sclerosis, Parkinson's disease. They may also have palliative and end of life care needs. Fifty-four percent of all people in Scottish care homes for older people have a diagnosis of dementia, and many have advanced dementia.
As ever, the statistics only tell part of the story. Behind every percentage point are many personal stories of older people and their families, trying to find the right situation and combination of care to help them age well.
We need to recognise that many people have very complex care needs and require skilled nursing and other expert health care input. RCN Scotland believes it is the right of every resident in Scotland's care homes to receive high quality, safe care, to be treated with dignity and respect and to have their human rights upheld.

A key component of supporting care home residents is managing clinical conditions effectively, at the same time as promptly responding to new symptoms. For many residents their clinical needs will require the presence of a registered nurse 24 hours a day, seven days a week. Registered nurses in care homes have a valuable role in being able to recognise and take action when a person's condition is changing. This can enable more timely clinical intervention within that homely setting, and help to prevent avoidable hospital admissions. As expert practitioners, registered nurses use their clinical knowledge and skills to undertake ongoing care assessment, make decisions around the management of long term conditions and complex medication regimes and therapies, and deliver clinical interventions within the care home.

This complexity of clinical need is only going to increase and the skills, competencies and availability of the registered nursing workforce employed within care homes will become ever more important.

But the care home sector has difficulty recruiting enough nurses into the workforce mainly due to the overall shortage of registered nurses in Scotland. Many of the nurses who work in the care home sector find it a hugely positive experience that satisfies their professional ambitions. We want action taken to ensure workforce planning takes account of the nursing staff needed across health and social care and that career and development opportunities in the care home sector are promoted from the very start of the undergraduate nurse education curriculum.

The RCN's Care Home Journey Resource, is an online guide to support our members in care homes with tailored guidance and advice.