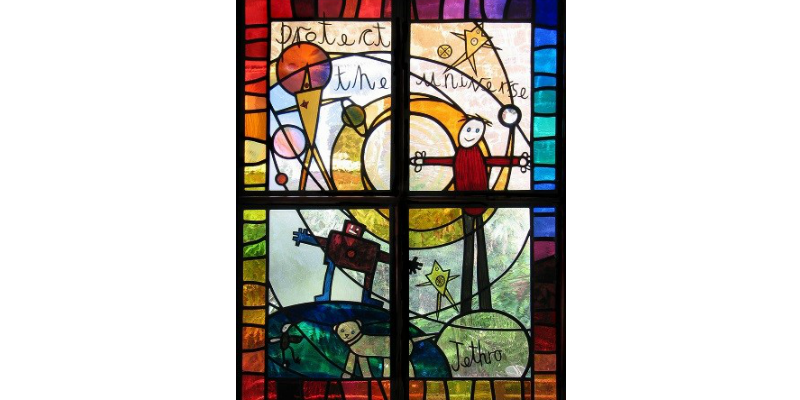 Calling all creative nurses, midwives and care workers! The RCN Library and Heritage Centre needs you. As part of our next exhibition that opens in January 2020, we are working with the Queen Mary Centre for the History of Emotions to explore the history of emotions and healthcare from the Victorian era to present day. We are excited to be working with stained glass artist Rachel Mulligan in a series of workshops which will result in designs for a new window or series of windows, that represents the experiences of nursing today; this design will then feature within the exhibition.
How can you get involved? We are running three separate, day-long workshops across the UK in June and July. The workshops will provide you with a history of nursing care and compassion, and space for discussion on emotions in care today. Through exploring historic images of nursing as well as drawing upon your own experiences, you will be introduced to and guided through stained glass engraving and painting techniques.
Art and emotions within healthcare and medicine have a long history. Surgeon and artist Charles Bell sketched the expression of different emotions in the 1820s, while researchers from Charles Darwin to modern psychologists have turned to art to represent and invoke emotional states.
Why stained glass?
The Royal College of Nursing is home to a triptych of stained glass windows created in 1925 by Welsh artist Dudley Forsyth (1874-1926). The three windows depict the traditional nursing 'virtues' of the time: love, faith, and fortitude. The workshops will explore these early, idealised images and consider what a contemporary view of emotions in nursing care looks like nearly 100 years later.
The ancient art of stained glass creation has seen many revivals across the centuries. Reaching peak popularity in the Middle Ages, cathedrals and places of worship across the globe are home to some of the most beautiful and vibrant stained glass windows. From the hypnotic illuminations of the Nasir Al-Mulk Mosque in Shiraz, to the 13th Century stained glass window of Sainte-Chapelle in Paris, stained glass has allowed artists to explore traditional and biblical narratives in awe-inspiring ways.
Modern creations of stained glass art are equally as impressive. French-Russian artist Marc Chagall's twelve expressionist windows for the All Saints' Church in Tudeley, Kent embody the integral relationship between art and spirituality, and contemporary artist Rachel Mulligan provides reimagining's of traditional themes whilst keeping her roots within the rich, historic tradition of stained glass.
There are a limited number of places for each workshop, so don't delay! Tickets are £12 per person which includes all materials, refreshments and lunch. There is more information about each individual workshop including accessibility on the Eventbrite booking page.
The dates for each workshop are as follows: --