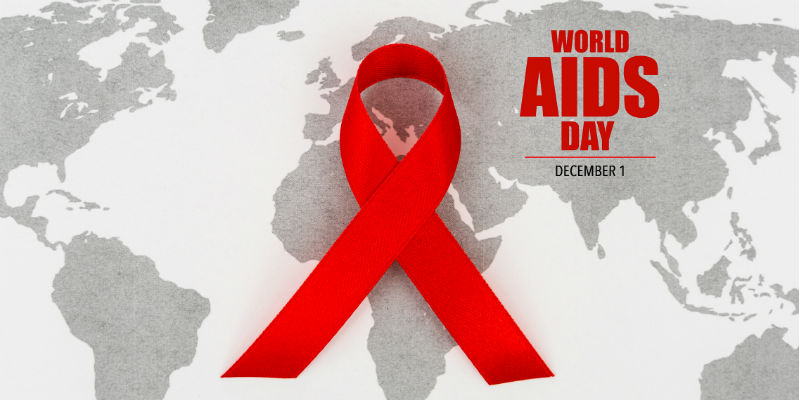 The advances in care and treatment for people living with HIV since the first World AIDS Day in 1988 is amazing. From a diagnosis that was a death sentence in the era prior to HIV medicines, HIV is now considered a long-term condition.
Today there are over 100,000 people living with HIV in the UK and around 6,000 people are newly diagnosed. Approximately 13% of people living with HIV don't know they are infected, but we are starting to see a significant reduction in HIV diagnoses in gay men in London and other cities. This is down to regular testing, access to treatment and PrEP - pre-exposure prophylaxis, a pill to prevent contracting HIV.
More accessible and faster
The Terrence Higgins Trust have launched a campaign, Can't Pass It On, which highlights the findings from the PARTNER research study that found that people on effective HIV treatment cannot pass the virus on. Effective treatment is defined as taking treatment as prescribed for at least six months and having an undetectable HIV viral load.
The developments in HIV testing now mean that it's more accessible and faster. The Selphi study, a study of free self-tests for HIV in England and Wales, is currently taking place. The results will help decide if the NHS should provide free HIV self-testing. Enabling people at risk of HIV to have access to a range of testing opportunities is an essential part of prevention and reducing onward transmission.
Ending the epidemic
Recruitment is also taking place to recruit 10,000 people to the Impact trial to build on the research base demonstrating the effectiveness of PrEP. During 2017 the funding of PrEP has been a political issue and this trial will add further evidence to show that PrEP works and is cost-effective.
By 2030 we could end the HIV epidemic in the UK. The developments in treatment and evidence from research shows we can do this. All nurses, health practitioners and students can play a role.
More information can be found at:
Together let's end it. Less blame, less shame, less stigma, less HIV.