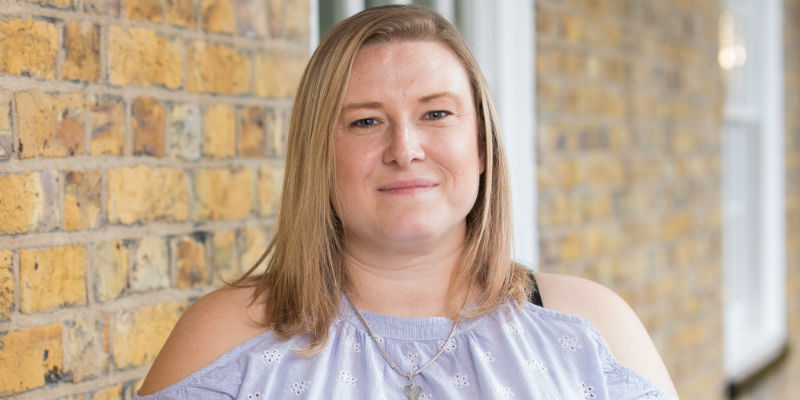 Being on the committee is a massive opportunity for me. It's a huge learning curve. When you're in your own organisation you learn about things that are happening locally and in your workplace, and as a nursing student you hear snippets of what's going on in the nursing world, but by being part of the committee opens so many more avenues to hear about things on a much bigger scale - from a national perspective.
Part of my role is to promote the role of SIOs, to recruit them but also to gain feedback from them on student issues - the kinds of influences, ideas and projects everyone is experiencing – so I can share them with the committee.
We are the innovators of the future and to see what is coming through and what impact things are having on students is really important. For example at the moment a huge issue is the NHS bursary being withdrawn, and what universities are doing to keep students coming through despite the drop in applications.
It was great actually meeting everyone and seeing all our and excitement about what the next two years are going to bring us. The university has been really supportive. One of my principal lecturers is keen to meet and see how I can link the role with my learning objectives. I also met with operational manager Peta in the RCN regional office to see how the region can support me as a student and how I can support them.
There needs to be some clarity around the RCN SIO role. It's not a widely recognised role yet. We're looking to promote and clarify the role – some RCN regions have fantastic networks and events so we're keen to set up something better and link the SIOs with each other a bit more and give them a bit more clarity, so hopefully that's something I can do while I'm on the committee.
I'd recommend volunteering as an SIO – it opens up so many doors. If you want to be actively involved, you can be more linked with the students, increase your confidence, and leadership skills and how you're speaking to people.
Students don't realise how important they are. Every one of us needs to realise how important we are. Our voices need to be heard. Without us there is no future of nursing.

So don't think you are a little fish in a big ocean. Your ideas or innovations can make a difference so if you think of something that could improve things, don't sit on it – spread it as far and wide as you can.
Lyndsey can be contacted via email: Q5033628@tees.ac.uk