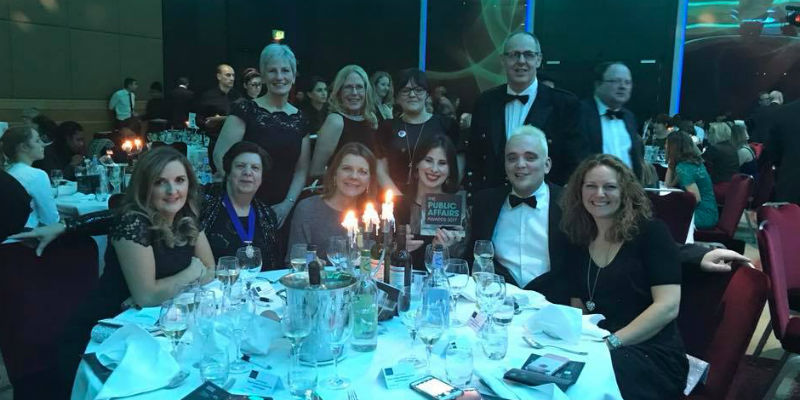 I picked up some leaflets about being an RCN rep and what's on offer for those who sign up for the rep training that the RCN offers.
One thing that really struck me was that the RCN involves HCAs a lot more in its activities than my last union. With them I just joined up and that was it.
While I was there I signed up to apply to become a pay champion and attend the big national Scrap the Cap rally in London in September. I really enjoyed it – everyone that was there was fighting for the same reason. It wasn't about individual needs; everyone was fighting for everyone. It was a great feeling, really exciting. While we were at the rally RCN officer Lin Clarkson asked if I was interested in becoming a rep, and so I said I'd think about it.
I decided to apply to become a health and safety rep and it went from there. Then I was invited to attend the Public Relations and Communications Awards in London. The RCN won an award for the #scrapthecap pay campaign. It was something completely different from what I'm used to. I've never been to anything so glamorous before and it was great.
Working on an elderly care ward, my favourite part of the role is being able to look after people in their final days and hours, and look after their family, making sure they're not stressing about what's happening, and that they're looking after themselves. I'd love to be able to spend time with the patients. Sadly it's not really possible at the moment. In the morning we go in and wash them and then the only chance we get to go in is if we're doing observations. We don't get time to sit down and speak to them.
I've wanted to be a nurse ever since I was little. I started off as home care in the community. Now I'm trying to do my student nursing but can't afford to because they've just got rid of the bursary. So I'm waiting for a secondment to come up. There is the TNA route but it's so competitive – I applied but my trust has only had one intake. We really need the bursary back. The bursary cut is stopping people achieving their dream to become a nurse, which is really sad.