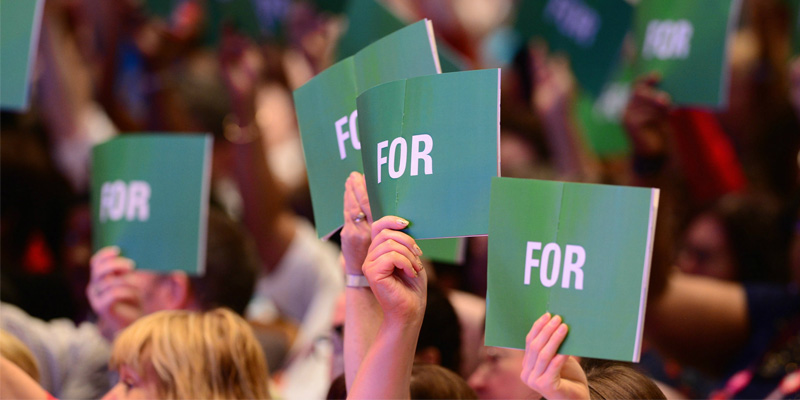 Held annually, the RCN Student Debate is an opportunity for people from all walks of life to discuss the pressing issue of the time.
This year, our focus is the NHS and whether the concept of 'free care at the point of use' is sustainable in the long term.
Here's why you should definitely come along:
1. It will help you to understand the bigger picture, including the challenges faced in our health and social care services across the UK and how this impacts on your studies and placements.

2. It's an opportunity to hear and challenge the opinions of leading figures in the national media who regularly commentate of the state of the NHS.

3. We'll be joined by heavyweight speakers, including Professor John Curtice, a political scientist famous for his analysis of UK elections; Pennie Taylor, a journalist and broadcaster with a particular interest in public health; and Helen Puttick, a leading public health expert and health correspondent for The Times.

4. Following on from our speakers, the debate will be opened to the floor. You don't have to get on stage, but doing so will boost your public speaking skills and your confidence ahead of next year's RCN Congress in Liverpool.

5. You are the future of the NHS, so it's only right you have your say on this important issue, including the changes that are needed to make the NHS a safe and affordable health care service for all.
See you there!
Watch the debate live. If you haven't used the service before you'll need to register.
Join the debate on Twitter with @RCNStudents #RCNDebates