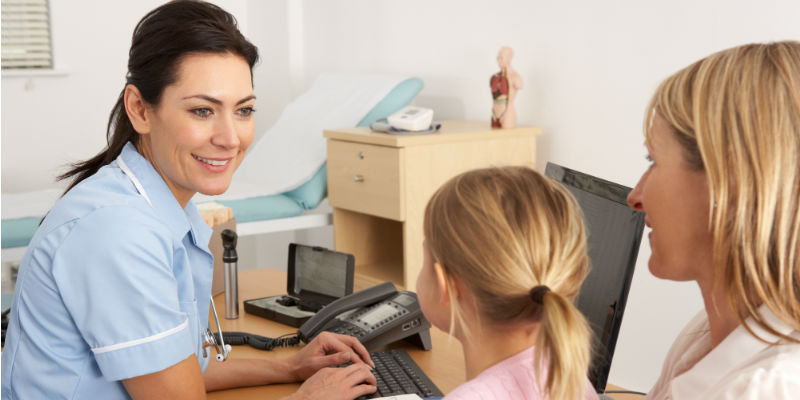 There are certain pathways favoured by both students and current staff that tend to involve starting your first year within an acute hospital trust. I have long felt that this pathway is not for me - not because I dislike hospital work, but because that is not where my heart is.
During summer 2017, a friend's mum who was a general practice nurse offered her time allowing me to shadow her, so I could get a glimpse into primary care. I felt very at home and went back to university to begin my second year very excited about my first community placement. I began to see the creativity and assessment skills used by community nurses out in people's homes and in primary care settings and was amazed.
If you are interested in community work, you may already be aware of some friction from others who believe only an acute hospital placement is appropriate for a newly qualified nurse. This led to some serious self-doubt at times. But, I'm incredibly grateful that I stuck to my guns and did what was best for me.
Recently I met the lead nurse at a GP surgery who was thrilled to see me. She said my CV was fantastic, asked me about my training and my extracurricular activities with the RCN and my university's nursing society. This was my first encounter with an employer discussing newly qualified nursing positions and I was excited to hear about what they had to offer me. This meeting showed me exactly why resilience and perseverance are key to the nursing profession, as without these I would not have found the courage to apply for lots of general practice roles despite the established professionals around me that doubted my suitability.
After a follow-up meeting with the practice manager and deputy, I was offered a job. I was in utter shock as this was the first time I didn't have to fight to prove my decisions worthy. They saw my enthusiasm, transferable skills and my attitude - this was what they wanted. They are just as excited to have a new fresh face to add to their incredible nursing team, as I am to join them.

I strongly advise students considering a community post once qualifying to grasp the bull by the horns. Apply for any post that interests you and block out any negative noise from those around you who may tell you it's just not suitable for a newly qualified nurse. You must follow your heart as nursing is a profession of the heart. This means doing what you think is best, not what anyone else thinks.
I also advise clinicians to think carefully about how they respond to student nurses when they are discussing their career aspirations. Be curious, be encouraging and helpful; we all have our own nursing journeys to write and we can't all do that from the exact same pathway.