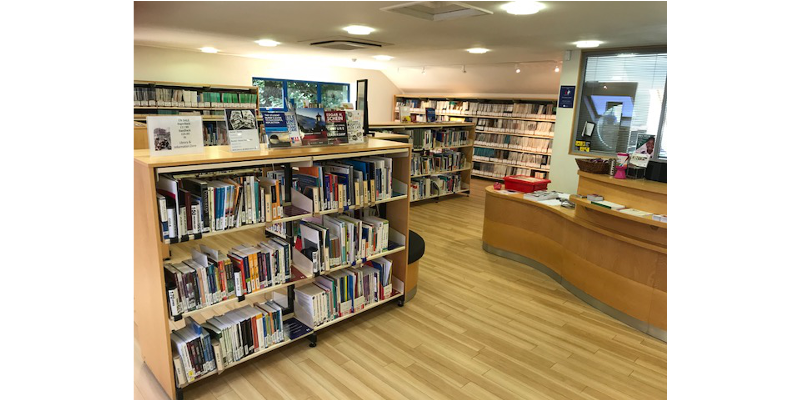 Since joining RCN Northern Ireland as Library Team Leader in June 2018, I have been excited and impressed by the organisation and the library service it provides.
The Library itself is based at the brilliant RCN building just off the bustling Lisburn Road in South Belfast. The building was bought by funds raised by the legendary Mona Grey OBE after she was asked to establish a branch in Northern Ireland.
Mona set about raising the money by writing pageants and plays, even persuading the then Governor of Northern Ireland, Lord Wakehurst, to open Hillsborough Castle for an event. Through her efforts, an astonishing £53,600 was raised.
The Library and Information Zone is on the first floor and is a brightly lit and pleasant space for members to use for research, reading and study. It's been fascinating getting to know the collection and the diverse subjects and trends in nursing and healthcare material. As I completed my first book order, it was enlightening to see what members had been requesting and the latest books being published on a wide range of subjects from research on liver disease and skin care, coping with grief, and practical guides to advancing and maintaining a nursing career.
Having worked with special collections for most of my career, it was also great to engage with online resources and delve into the fantastic and diverse range of electronic content available. Having access to the latest studies and research in full-text format is something I want to promote and raise awareness of with members and staff.
I've also been working with other RCN departments to see how the Library can assist them in their work. I have met with the Professional Development and Employment Relations teams, learning about their roles and how the Library can be a pro-active, user-responsive service for both members and staff.
Having come from a small, independent subscription library, it's also been great to feel part of a broader network and draw on the experiences and resources of a UK-wide organisation providing relevant and dynamic resources to meet the changing needs of its users. Over the coming months, I hope to provide a glimpse into the day-to-day running of the Northern Ireland Library as we gear up for the autumn intake of new students. Wish me luck!