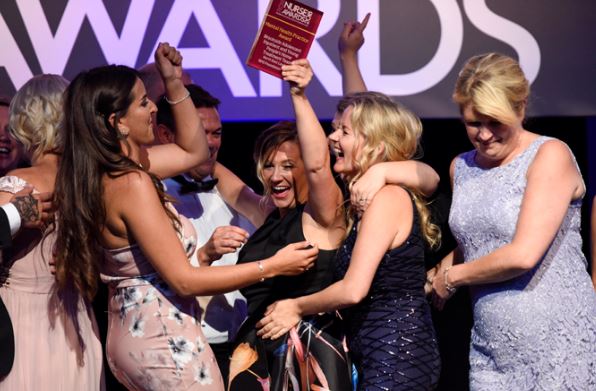 There's only just over three weeks until nominations for the RCNi Awards 2019 close.
It's probably not something most nurses consider and I know it's not why we do our jobs. But, after our team won the RCNi Cancer Nursing Award in 2018, I can definitely say the recognition was hugely by the whole team and reaffirmed why we feel this is important work.
Even being nominated for the award was a big boost. We were nominated by the Chief Nurse for Research and Executive Board Director of Nursing at NHS Lothian and I was very touched that fellow professionals felt the work of the team was worthy of recognition. To get that validation from your peers is very rewarding.
The surprises kept coming as first we were shortlisted out of so many high quality nominations, and then, in July, we were announced as the winners at a suitably glitzy event in London. I was totally taken aback to have won, especially as all the people in the cancer nursing category were deserving of winning. It was a re-al honour.
I believe awards, such as the RCNi awards, are very important to acknowledge the fantastic contribution that nursing and nurses make to ensuring high quality patient care. It is fantastic to hear about the innovation that so many nurses are bringing to their practice. It has been extremely helpful for my team that more people are now aware of what we do.
I think more nurses should consider nominating themselves or their colleagues. Only by spreading the word as far and wide as possible will we be able to promote the excellent work that nurses do.
Find out more and make a nomination for the RCNi Awards 2019.