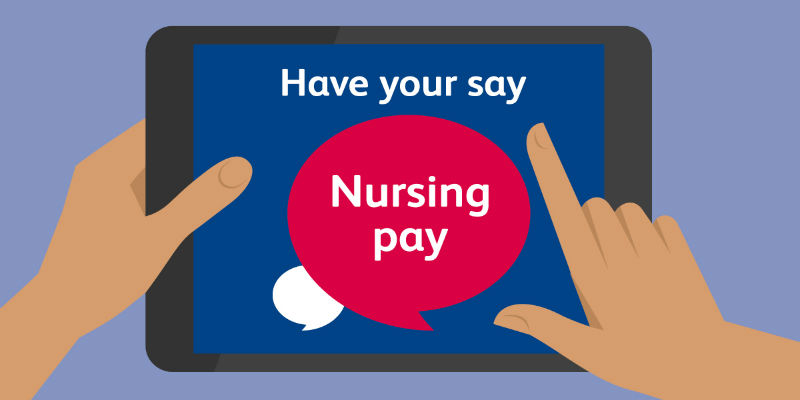 We're in the summertime, and a record-breaking one at that. Easy to be distracted by soaring temperatures, ice cream and thoughts of holidays in the sun, at home or abroad.
But for all us NHS staff in Scotland, we still need to keep some thoughts of work in focus, specifically on pay.
To recap, a pay offer negotiated by the RCN and other health trade unions with Scottish Government and NHS employers, is on the table.
Now, many of you will have picked up that you got a pay rise in your July payslip. If you're just back from holiday, you may not have seen it yet, but it's there.
After years of pay restraint, it's nice to get a little bit more than the 1% that governments thought was all we deserved for our dedication and hard work.
But just as 'one swallow doesn't make a summer', this 3% increase is not the whole of the pay offer. It's just a 'goodwill' increase the Scottish Government made back in June when the pay negotiations were progressing well.
The full deal is over three years and is quite complex. It comprises a minimum of 9% for the majority of staff over the next three years, plus changes to the incremental Agenda for Change pay structure. Find out more about the pay offer.
So, the 3% increase in July's pay packet is part of the proposed deal, but not the whole of it. We still need to make our voices heard on whether we accept or reject the three-year offer.
The pay offer in Scotland is not affected by what has happened in England – find out more
When you cast your vote, you can do so with confidence that you are voting on the deal that would be implemented, should it be accepted.
So, whatever your view on the pay offer, it's time to make it known. I urge you to use your vote in the RCN's consultation – it'll be the most important five minutes of your summer.
The consultation closes at 12 noon on Wednesday 15 August. Remember you'll need your RCN membership number to hand. Cast your vote