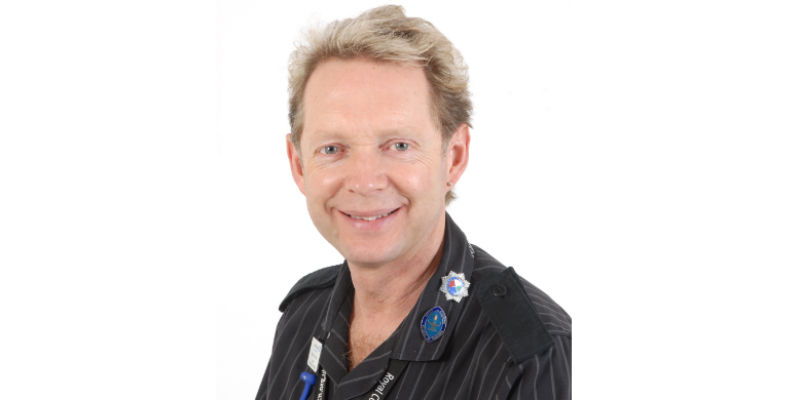 It was great to meet members and discuss the issues that concern them. I was delighted to be invited and it's very important to me to hear views of members from all over the region.
One thing we spent time discussing was the question of how we can engage members to attend branch meetings. This is an issue affecting all our branches, not just Cornwall. We had a good, frank, discussion and perhaps that is one of the answers, we need to look at making the meetings more open to debates. It is important that we set a larger part of the meeting to enable the discussion of issues which are relevant and will engage members and keep the 'branch business' side of things as short as we can. In Dorset we have changed our approach recently and have seen our attendance increase.
One thing that was crystal clear from talking to those members in Cornwall is that they are all working to improve and enhance patient care and it was a pleasure to meet them. Sadly I had to leave before dark as with the narrow lanes I was not sure I could find my hotel! But there were lovely refreshments and I received a warm welcome from everyone. Thank you so much Cornwall branch and to all the members I met.
Staffing for Safe and Effective Care Campaign
It was really uplifting to attend the regional planning event for the RCN's Staffing for Safe and Effective Care Campaign in Taunton on the 21 March. This campaign calls for something that has been long overdue in my view: legislation to ensure safe staffing levels. 80 members from across the region attended the event which was designed for members to input ideas into the campaign and what activity they would like to take part in locally. The programme was led by members Vicky Brotherton and Michael Lawton, who are the South West member leads for the campaign. The views from the day will be fed back into the national campaign groups.

At the event we talked about the first piece of work which is to influence changes to the Health and Social Care Act. NHS England and NHS Improvement are now seeking views on changes to legislation to help deliver the NHS Long Term Plan. This is an opportunity for us to demand changes that will help tackle the workforce crisis. We are saying that the Health Secretary should be accountable to Parliament for an adequate supply of health and care staff and that other national, regional and local bodies should have duties and responsibilities too.

Clinical commissioning groups, for example, should have a legal obligation to understand local needs and plan the workforce accordingly and health and care providers should hold corporate accountability for workforce decisions, which must be based on evidence and the professional judgement of senior nurses. We are asking members and the public to respond to the consultation using the automated tool we've created, it takes only one minute to send the letter which you can adapt to add your personal thoughts and respond to the consultation.

Nettie Jones, Chair of the RCN South West Regional Board and I will be writing to editors of newspapers across the region regarding the importance of this campaign. I am delighted to be involved in this way; as a nurse for 34 years I have seen the changes in staffing and live the shortfall daily as part of my nursing role. We need to address this as a matter of urgency and it is right and proper that the public are made aware of the issue.
The day had a real buzz about it and Susan Masters, South West Regional Director, and staff from the regional team all participated in supporting the day. I came away feeling really enthused and ready to take this important campaign forward.
So all in all it's been a very busy month and I thank you all for what you are doing every day, let's get our shoulders behind this campaign for the public and for ourselves.
The next Council meeting is on Tuesday 9 and Wednesday 10 April and I will report back in my blog.
As always do not hesitate to contact me if you would like to raise anything. You can do this on social media Twitter: @gwalkerpoole1 or Facebook: RCN SW Council member or through the regional office email address: southwestern.region@rcn.org.uk, marking your email for my attention.