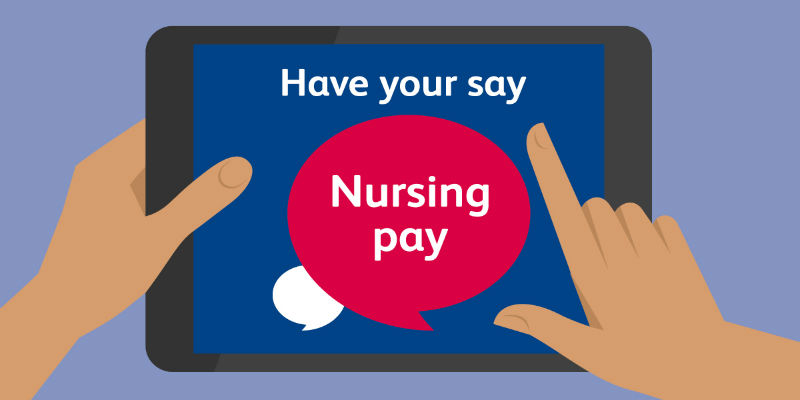 RCN members in Scotland working in the NHS are now being asked to vote to accept or reject a new three-year pay deal. In less than five minutes members can have a say on their future pay.
To avoid common voting mishaps, we have pulled together a guide on how to vote properly to ensure your voice counts.
Before you vote:
Please check the information we hold, including your place of work, is up to date - check now by logging into MyRCN
Have your membership number to hand - you can find it on MyRCN.
How to vote:
Go to the online survey to have your say
Type in your name as it appears on your RCN membership record
Type in your RCN membership number. This is a different number from your NMC PIN.
Select the country where you are employed – Scotland
The next question asks if you are employed by the NHS. If this is accurate, click YES. The proposed deal is for all staff on Agenda for Change contracts employed by the NHS in Scotland
Vote ACCEPT or REJECT
Sounds obvious, but remember to click FINISH SURVEY once you have voted to accept or reject the deal otherwise your vote won't count!
Please remember, only your first completed attempt to vote (ie, once you have clicked 'FINISH SURVEY') will be counted.

If you need more information to help you make up your mind go to the NHS pay Scotland website to read more about the proposed deal and use the pay calculator to work out what the deal will mean for you.

The consultation will close at 12 (noon) on Wednesday 15 August 2018. If you have a question about your vote, please email feedback@rcn.org.uk