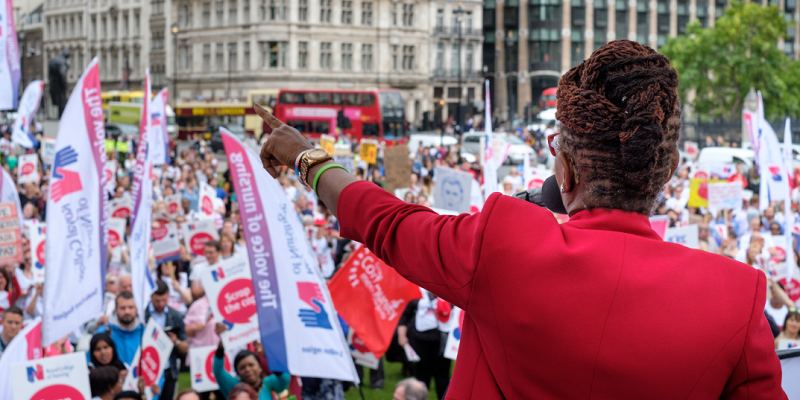 This time last year I made a request: "Let's make 2017 the year nursing staff are heard."

And we did it.

We campaigned all summer long and together, we got the UK Government to scrap the 1% cap on nursing pay.

Our Scrap the Cap campaign proved that, even in the toughest of times, we remain resilient, we stay professional, and most importantly of all, we are a force to be reckoned with.

Change does not always happen overnight and there is still work to do this year. Not only will we be campaigning to get the pay award you deserve, but also to ensure safe and effective staffing across the UK.
We also need to address other challenges facing our profession such as low morale in the workplace.

So my message to you is stand strong.

2017 was the year we found our voice and 2018 is the year we will amplify it.

Let's continue to shout about all that is great in our profession and how the work we do should be valued.

Since becoming your President in 2014, I have met thousands of members across the UK, and I am always struck by your skill and dedication.

So thank you for everything that you do. I'm so proud to continue to represent you in 2018.
I wish you and all your loved ones a very Happy New Year.
Cecilia