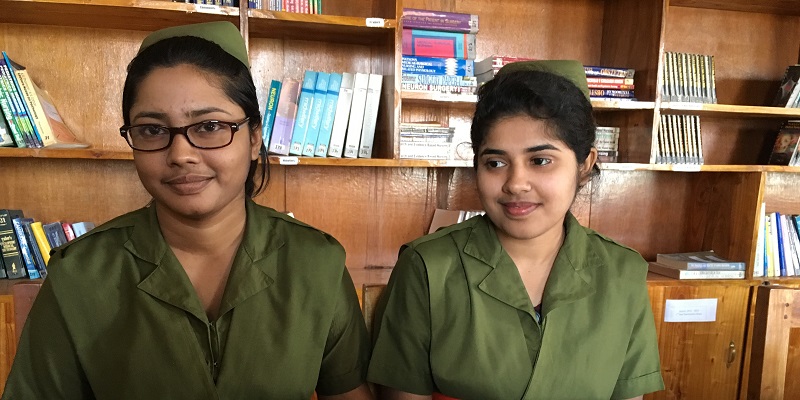 There is a critical shortage of nurses in Bangladesh – fewer than 40% of Bangladeshis have access to primary health care other than immunisation, so illness and disability flourish as a result. Women and children are particularly at risk.
This contributes, among other things, to higher infant and maternal mortality and morbidity rates.
Thanks to you, we've supported two talented young women to pursue their dream to become nurses, and, in the process, provided them and their families with a route out of poverty.
It's also, in a small way, reduced the need for assistance from overseas.
In 12 months' time, once Grace and Sabrina have graduated, they will work within their local hospital for one year.
Following this, 25% of the students are employed within the hospital and the remaining 75% are assisted to find nursing work elsewhere in the country – sending qualified professionals to parts of the country desperately in need of nurses.
It costs just £5,400 to train a nurse in Bangladesh and your donations have already helped us to support two nurses to achieve their nursing and midwifery diploma.
Nursing, more than ever before, is a global profession, and we all have a responsibility to support and share knowledge with colleagues across the world. I'm incredibly proud that RCN members have chosen to recognise this important cause.
Thank you.