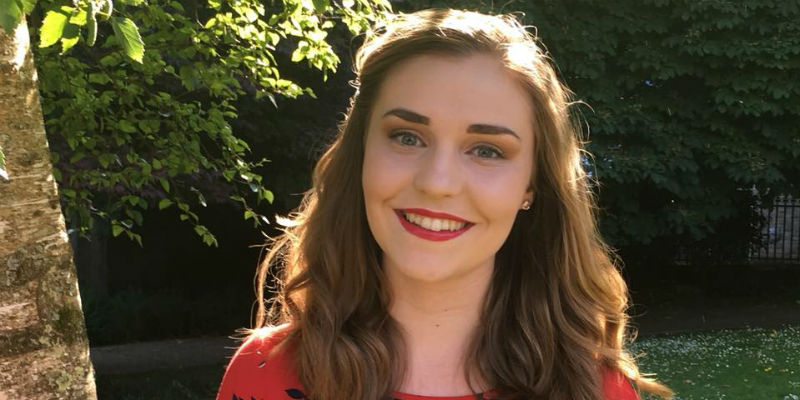 I became a student information officer (SIO) a year ago in the first term of my nursing degree at the University of Plymouth. I found out about the role from someone in the year above me I knew from Twitter. During our first immersive module of our course in Plymouth we all create Twitter accounts and follow @WeNurses, #WeStNs and other helpful accounts. Some of the more outgoing students in the year above were SIOs on Twitter and they were a really useful source of information.
Some people keep their accounts and some let them fall by the wayside. I'm really vocal on Twitter.
I loved it and have done so many things as a result of it. For example, I was one of the 150 leaders on the Council of Deans Student Leadership Programme which was a real honour.
My favourite bit of yesterday was the hustings for our future student member of RCN Council. It was really interesting to hear them answer all their questions as it was completely on the spot and they did so well. It was also interesting to learn what was important to them. They had very different priorities and were informed in different ways about each of the different issues. It definitely helped me make my mind up. Only two of the candidates were able to be there in person but the other three answered via Whatsapp so that was interesting – it actually worked really well.
Christie Watson was our keynote speaker so hearing her was another highlight. I had actually met her before at the NHS Expo in Manchester and read her book 'The Language of Kindness: a Nurse's Story'. It was so nice to meet her again and because she was talking from a different perspective this time – it was an inspiring call to action. It was a really lovely and motivating day and I really hope that they continue annually.
The best bit of being an SIO is all the opportunities, such as going to Parliament. I went in May for the bursary lobby. It was my first time going to parliament and engaging with my MP.

I don't feel like it's added to my workload at all. If there are things we need to share with our cohort I do that via Facebook. It doesn't take very long and it offers extra opportunities and experiences.

You can follow Rachael on Twitter @PUNCrachpalmer.
Find our more about becoming a student information officer here.