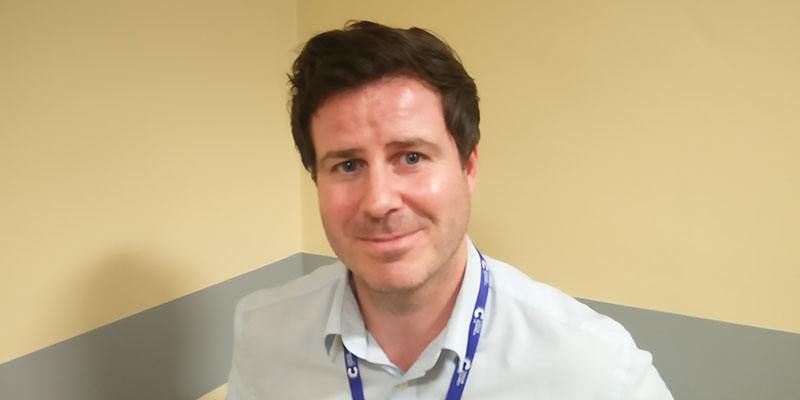 It's taken a lot of work but I'm proud of what we've achieved; we're receiving good feedback from patients. I had the idea for the project when my mother-in-law had cancer and experienced a lot miscommunication. I thought if we as a family are experiencing this, what must it be like for patients who aren't even on standard of care pathways?

Patients tend to be referred to our centre verbally by their consultant, but we also need to support them and their families, who have told us they would have liked more information. For example, what's an early phase trial? A lot of family don't necessarily like to ask during a consultation. So the resource demystifies that journey going from where they've exceeded standard of care treatments and they're been referred to our centre for their first early phase trial.

We did interviews and questionnaires with current clinical trial patients to see what they'd have wanted when they were first referred to us. They told us that videos, a booklet and an app would have helped.

I run a Patient and Public Involvement group at my unit, made up of cancer survivors and their family members. A typical meeting involves clinicians or someone doing a PhD or Master's degree who wants to do a project around cancer care presenting their idea for feedback.

It's a bit like dragon's den; a research idea is presented and the group give feedback, whether their idea is any good, and what its impact on patients will be. Sometimes members from the group are given the opportunity to be co-applicants on projects. At our unit our PPI group has a uniquely powerful voice; it heavily influences our activity.

For this project it helped ensure we use patient-friendly language in these resources, which has a real impact on levels of stress and anxiety among early phase trial patients and their families.
Getting involved in a project like this that hasn't been done before and involving current patients to support future patients has been really rewarding.

A former member who was instrumental in supporting this project - hugely helpful and very vocal unfortunately passed away before this project was finished.

A lot of us from the group went to his funeral. Through our involvement in this project we are trying to turn a negative into a positive.