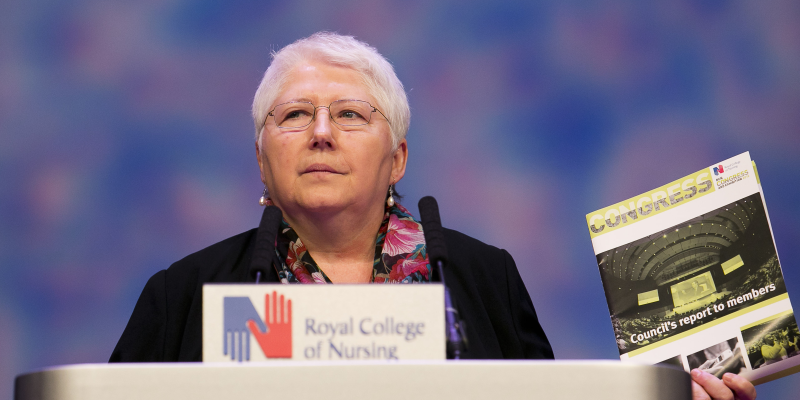 Those who know me know I am far from what was being suggested in the article.
But that doesn't mean I keep my views to myself. I have always stood up for nurses and nursing. My career has taken me around the world, first as a registered nurse at Newcastle General Hospital, and then to Germany, Egypt and America, where I have advised on nurse education.
I have seen, first hand, how the skills we all have as nursing staff have the power to change lives. Is it any surprise, then, that I am a fierce defender of the profession? Not in the slightest.
During my time as Chair of Council, consultation and consideration were my watchwords. My fellow Council members always sought and acted on the views of the membership, and I'm proud of what we accomplished in challenging circumstances.
Nursing is in a state of flux, with major changes afoot to student funding, the introduction of nursing associates, the aftermath of the EU Referendum and the removal of senior nurse leaders from the Department of Health, all creating uncertainty.
The need for a strong nursing voice, to represent members working on the frontline, has never been greater – and professional organisations are the key to providing this. That is what motivated me to become Chair of Council, and it is a belief I still hold today.
Nursing needs brave people who are willing to put their head above the parapet, especially when that opinion is in the interests of everyone in health care. Our patients would expect nothing less.