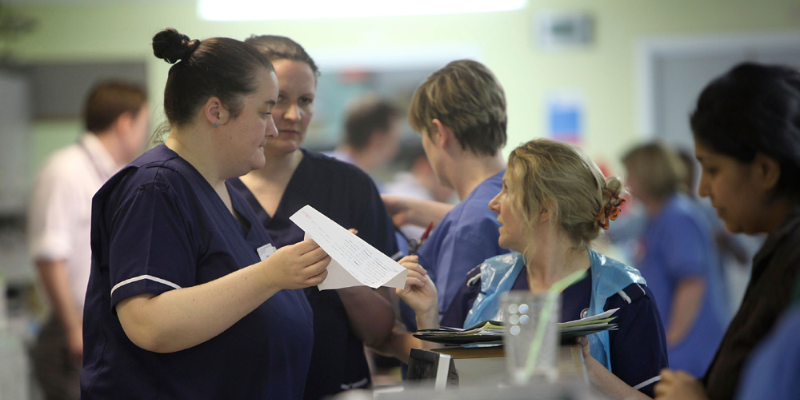 A recent
study of 137 acute trusts in England
found that mortality rates are higher on wards with fewer nurses. While this won't surprise the majority of you who regularly skip breaks and stay late to make up for staff shortages, it's still a timely reminder that patient outcomes suffer when nursing staff are under pressure.
In the same week, Wales became the first nation in Europe to introduce safe staffing laws – a historic step which will catch the attention of Governments across the UK. But it's not just politicians in Westminster, Holyrood and Stormont who can learn from Wales. There are opportunities for every RCN member too.
Safe staffing legislation was made possible thanks to the tireless campaigning efforts of RCN members across Wales. For more than a decade they have kept the issue of workforce planning at the top of the political agenda, through a powerful combination of e-petitions, postcards and by sharing their personal stories.
One of those testimonies, from RCN member Christine Edwards Jones to Welsh Assembly members, is recognised as the moment when politicians finally 'got it.' Christine, an experienced Ward Sister, described feeling completely overwhelmed by staff shortages and powerless to prevent the devastating effect it was having on her ward.
I have no doubt that Christine's story was on the minds of Assembly Members when they voted last week. And it's stories like Christine's, where patient care suffers as a result of nurses leaving the profession, or starting their shift exhausted from working a second job, that will help us win the argument on nursing pay.
By the time the Safe Nurse Staffing Levels Bill reached Stage 4 of the parliamentary process, it had real momentum. Assembly Members from all four political parties were aware of the issues associated with short staffing, spurred on by the collective voice of over 24,500 RCN members in Wales.
The success of the campaign, which also resulted in a pledge to increase nurse numbers by 10%, is testament to the determination of our members. And it's also proof that engaged members, with the tools to speak out, can truly shape nursing care for the better.
As your President, I am committed to supporting you to do this in the coming months, as we continue the fight for fair pay and conditions for all nursing staff.