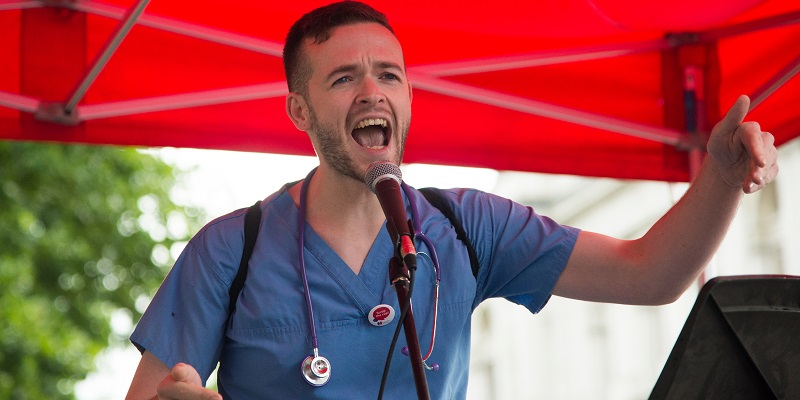 Last month, I decided that grumbling in the staff room wasn't enough; that my voice alone would never make it from the Intensive Care Unit to Downing Street.
That's why last month I joined an RCN pay day protest – unified in voice and goal – making ourselves heard by the public and politicians.
Hundreds of RCN members came together on Richmond Terrace - opposite Downing Street - including several of my own friends and colleagues from critical care.

We were unified in our call to "scrap the cap!"
We were joined by RCN reps and pay champions who gave us the information and materials we needed to have conversations with our own teams once we returned to our workplace.
Despite the seriousness of our cause, the rally itself felt incredibly positive. This was a chance to speak openly about my experiences as a nurse in London; what my job means to me and how current conditions are stopping me from giving my patients the care they deserve.
On Wednesday 6 September, we have the chance to do it all again. The biggest Scrap the Cap event of the summer will take place in Parliament Square.
I know RCN members and allies from across the health service will come together from all over the UK and convey a clear message to our Government, that enough is enough.
I urge you to invite friends, family and colleagues - anybody that has ever had their lives touched by a health care professional.
Our voices should echo through Westminster as we keep the pressure on ahead of the Budget.

Scrap the Cap!