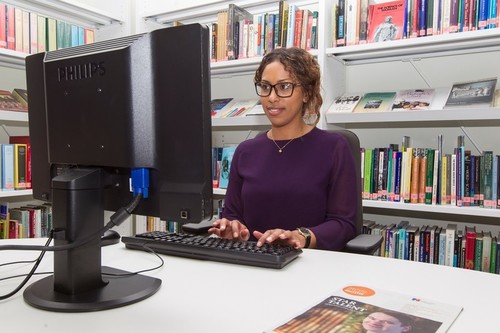 The Library and Archive team are always looking for new ways to reach members. This year we started to offer library training - using Skype.
This means we can extend our successful training sessions, usually held in our libraries, to RCN members all across the UK. You can join a training session from any location, even your sofa.
What do the sessions cover?
The sessions cover how to use RCN library and archive resources, available on our website, to undertake literature searches.
This might be using Library search: a powerful and easy to learn search tool, or a database like CINAHL which is more complex. Each session can be tailored to your needs.
What can I expect from the session?
Sessions last for up to one hour and every session will only include one participant. To join you will need a Skype account on your computer, laptop or tablet. Here's how.
What next?
You can book a session on our 'literature searching and training' page. Just look for 'training sessions delivered by Skype'. https://www.rcn.org.uk/library/support/literature-searching-and-training
If you would like more information please contact the Library and Archive Service https://www.rcn.org.uk/library/about-us
Don't forget to also check out our Library Subject Guide on doing your dissertation. This resource links to key information as well as a selection of relevant books and journals, many of which are available electronically: https://www.rcn.org.uk/library/subject-guides/doing-your-dissertation