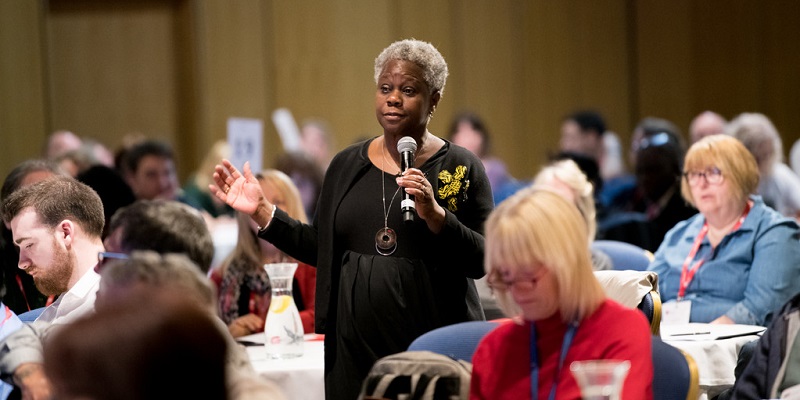 I've been in post for two months now, but last week's Joint Reps Conference in Gateshead was the first chance I've had to meet with many of our activists from across the UK.
And what a positive event it was.
Not only did we spend time reflecting on the volume of work that our accredited reps get through – there are more than 6,500 cases open for individual members at present – but we also used our time together to look ahead at opportunities to create real change for our members.
High on the agenda is safe staffing and building on the progress made in Wales and Scotland.
As I travel up and down the country, I hear from nurses, midwives and support workers who are all concerned about staffing numbers.
In some cases, it's stopping you from being able to do your job.
It was great, therefore, to hear directly from members about the support they need to lead our campaigns and ways all three types of accredited rep – safety rep, learning rep and steward – can work as a team, drawing on their different skills and experiences.
While I know the contribution of reps will be vital to our success, there is no shying away from the need to get all of our members involved when campaigns like safe staffing come around.
We know that we've been struggling with a lack of engagement for some time now and there are real risks associated with this, namely, that we struggle to represent you and your priorities effectively.
That's why listening to our members has to be our number one priority in 2019.
It's top of my to-do list as your Acting Chief Executive & General Secretary. As I meet with even more of you over the next few months, I can't wait to hear your ideas.
Find out more about becoming an RCN rep
Discover the RCN's work on safe staffing