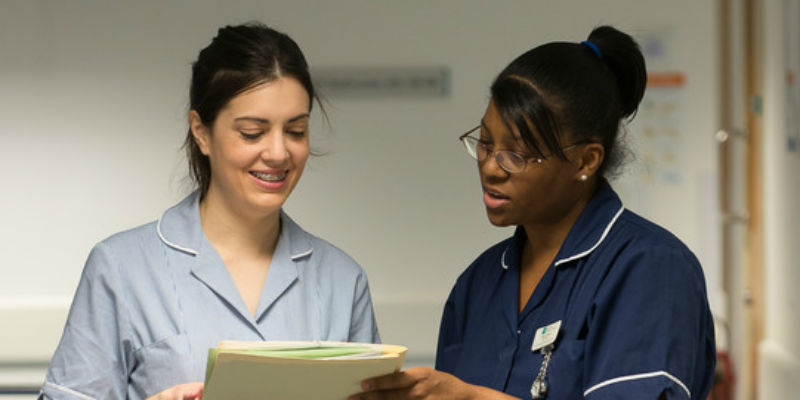 Nursing staff, the Registered Nurses and the Health Care Support Workers, caring for us are often described as invaluable.
But what does that really mean?
Of course your pay and reward from your employer is not a measure of your personal worth. Your pay and reward is about the work that you do. But most people do need their pay to be able to live.
I am convinced that work should pay, as a minimum, a wage that allows people to have, at the very least, a decent standard of living that is acceptable in our society – a real Living Wage.
What is the Living Wage about?
The Living Wage is an independently-calculated hourly pay rate based on what employees and their families need to live.
The RCN believes that all workers should be paid at least the Living Wage with different rates of pay for different roles building on the Living Wage as a starting point.
We continue to support the Living Wage as both an employer and as a Trade Union working on behalf of our members.
What is the RCN doing about the Living Wage?
In recent evidence to the NHS Pay Review Body the RCN has called on the NHS to restructure the lowest three Agenda for Change pay bands to ensure that it pays the Living Wage and provides appropriate pay differentials beyond that.
Many RCN members are employed beyond the NHS. The Care Home sector, for example, employs thousands of HCAs or HCSWs to deliver care to people every day.
Large numbers of these staff are employed on the minimum wage – this is not acceptable.
The RCN is committed to improving the pay (and other terms and conditions) for these members.
We use the Living Wage within pay negotiations and discussions with independent employers in various settings such as Home Care, Care Homes, Independent Hospitals and GP practices.
What can you do about your pay and the Living Wage?
Start conversations in your workplace about the pay and terms and conditions that your employer provides. Building conversations with, and support amongst, colleagues will help.
Together you can become more engaged with your employer – it's easier to do as a collective. Use your voice to speak up on pay. You deserve a living wage!
Further reading
pay, terms and conditions in independent employers
Fair pay in the Independent Sector