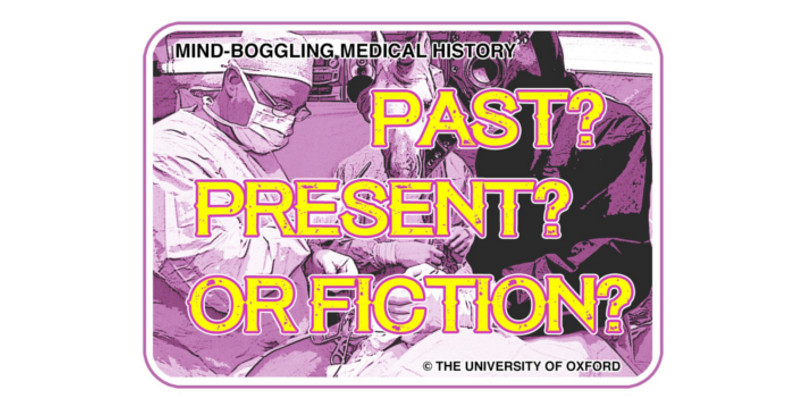 This month we launched a new game –
Mind-Boggling Medical History
. It explores past and present practices to help university and school students unravel the complexities of healthcare. Would you know whether cycling causes damage to your facial muscles, or if scientists really can make brain cells out of urine?
Ideas in health and medicine go in and out of fashion. Practices are sometimes discarded for decades, only for new evidence to result in them returning to the mainstream. One recent study
found that an Anglo-Saxon remedy for eye infections killed 90% of MRSA bacteria
! New research means that ideas are always being tested, and the things we assume are true today can always be disproved.
The game arose from a joint project with "Constructing Scientific Communities", an
AHRC funded research project at the University of Oxford
. We worked with groups of historians, nurses and school teachers to develop a set of questions themed into six topics: BODY, MIND, TREATMENT, SEX, SOCIETY and ANIMALS. Each set contains 10 questions and the challenge is to sort them into the three categories.
The interesting discussions that emerge from the game focus around how ideas become accepted as true or false: who gets to decide? What effects does a past practice have that a fictional one doesn't? In the world of fake news, how do we decide whether health information is reliable? And what can we learn from the history? With that in mind, we developed lesson plans to help GCSE history students and undergraduate nursing students think critically about these ideas.
You can test yourself and download and print the game and accompanying lesson plans for free at:
https://mbmh.web.ox.ac.uk/