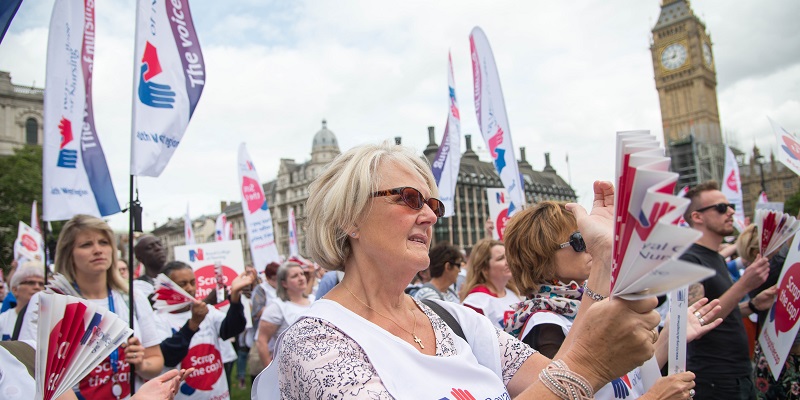 Wednesday's debate in the House of Commons
was an opportunity for the UK Government to show it values the work you do.
Though the UK Government said there will be greater 'flexibility' on public sector pay rises next year, they refused to explicitly scrap the cap.
And, in anticipation of a defeat, they refused to be called to a vote.
For the UK Government, this was a missed opportunity.
I know you might feel disheartened because the pay cap remains in place, but the debate showed our campaign to scrap the cap has real momentum and cross-party support.
The debate this week
featured speeches from MPs of all political parties, some of who spoke about meetings they'd had with RCN members.
They also referenced statistics provided by the RCN on the impact of pay restraint on recruitment, retention and morale, including the 14% loss of earnings experienced by frontline staff.
It's thanks to your campaigning this summer that we've managed to influence opinions. But we must not stop now.
The fight goes on and our position has not changed: the UK Government must lift the 1% cap in the Budget on 22 November and failure to do so will see the RCN prepare to ballot members working in the NHS.
Ministers must now listen to tens of thousands of members who, like you, are campaigning on behalf of staff and patients, and put in writing that the cap no longer applies to NHS staff.
The ball is in the UK Government's court. I hope they play it wisely.