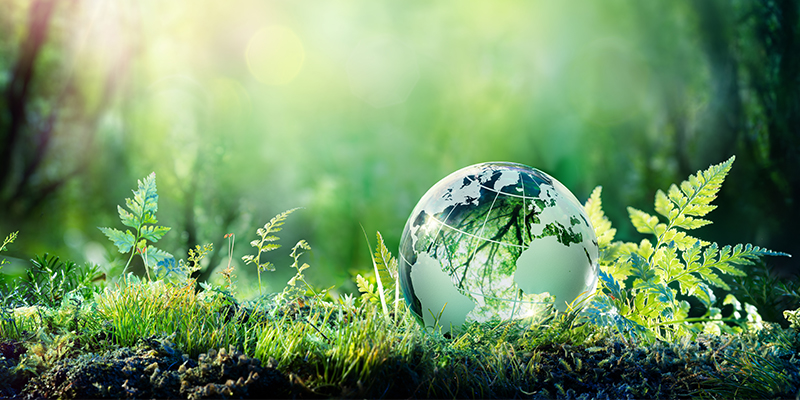 On one of my visits to an NHS Trust I asked how many aprons the Trust gets through in a year. The nurse in charge turned to me and said 20,000 boxes. That is a huge amount of paper and plastic. We both speculated on what happened to the waste.
Modern health care is a major contributor to climate change.
Not only are health and care providers major producers of greenhouse gases; the ways we deliver health and care also creates harmful waste and bi-products which negatively impact on the environment.
As the largest part of the health and care workforce, nursing staff have a key role to play in addressing these challenges.
Nursing is a profession grounded in science, and is named the most trusted profession by the public.
We are in pole position to talk to the people we care for about the relationship between climate change and health, and what simple measures they can introduce to benefit their own health and the health of our society.
We know that sustainability is an issue we cannot afford to ignore. There is an urgent need for us all to take action and think about how we can live and work differently.
The RCN is committed to supporting our members and the wider nursing community to deliver care in a way that is environmentally sustainable, improves health outcomes, and helps to reduce cost.
We've been leading by example.
Earlier this year we scrapped the plastic wrapping on all RCN Magazines making them fully recyclable and we've been offering members the chance to opt out of paper Bulletin and to receive our Bulletin email instead.
We are making great strides in making this year's RCN Congress the greenest yet.
All delegates are encouraged to bring their own water bottle and bags to carry their conference materials. We are also reducing the amount of printed materials we produce – with an aim of making Congress paper-free in future.
We are also making our campaign materials recyclable too.
Those of you who have already received your Nurses' Day party pack will know that this year we have replaced plastic badges with recyclable paper ones.
And the next focus on our sustainability journey starts this week as we begin to celebrate the second annual Glove Awareness week.
From today, we will be sharing materials and resources with members on our website and at an event I have the privilege of chairing, to raise awareness of appropriate glove use to help reduce waste and prevent work-related contact dermatitis.
I urge you all to discover how you can take part in this campaign, whether it be downloading resources for your workplace, or joining our Twitter chat on Tuesday 30 April at 7pm to share your views on glove use.
We need to support our NHS to become more sustainable and make healthcare greener – not only the materials we use but our staff too.
As we leap into the month of May, set yourself a challenge – what small changes can each of us make to help protect our planet?
Find out more about Glove Awareness Week
Find out more about our work on sustainability.