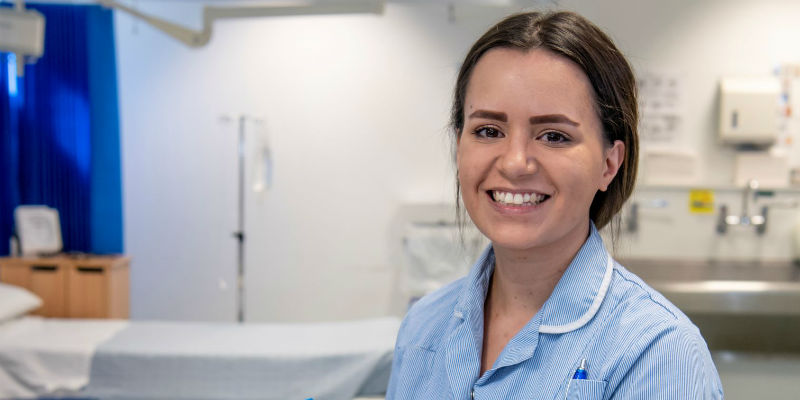 We are rapidly entering a digital age of healthcare with innovations such as an app that acts as a life coach for emotional resilience, and the British National Formulary being available online and in an app, thus avoiding the need to search high and low for that huge hard copy book. So, why are our healthcare students still so reluctant to utilise social media for the fantastic tool that it is?
I believe that student nurses shouldn't be afraid of social media, but it should still be their choice as to how much they use it in relation to their studies. But I hope by reading this, you will see how it can be used for your benefit and that of your patients too.
It still seems to be common practice at university induction weeks to scaremonger the freshers… "Do you really need 1000+ friends on your Facebook profile?", "Make sure people can't find you and your drunken photographs, it's not a good image for nursing.", and "Social media posts can lead to you being removed from the course." were a few of the things I have heard personally. And whilst there is some truth to this, it's the wrong way to deliver the message.
As nurses, we do have to abide by the NMC Code of Conduct (2015), and there is some handy guidance on the use of social media. But that doesn't mean that we should scare our next generation of nurses from using it. After all, with the drop in applications for nurse education from mature students, our workforce is soon to have a vast number of Generation Z in our midst. The digital natives, who have grown up with technology at their fingertips.
Social media can be used to build your network and community with the help of platforms such as Twitter. There are over 75,000 nurses using Twitter – connecting with them opens the door to an enhanced level of knowledge through their experience. I've recently learned that you can't possibly be the expert of everything, however you can know a lot of experts. They're more than willing to share this knowledge with you, all you need to do is ask. Ultimately, it will benefit our patients in the long run. Accounts that I would recommend to follow are @StNurseProject, @RCNStudents, and @WeStudentNurse to start you off.
By using social media, you'll be one of the first to know about exciting events and conferences. No more stumbling across it in a magazine, or being told by a lecturer and then finding out the closing date was two weeks ago. You find out straight away, so long as you're following the right accounts. In March I attended a 'Making Healthcare Human' conference hosted by @PointofCareFdn and I was the only student nurse in attendance. I have already used some of the learning gained from that conference in my academic work – this proves that it's not just about building your network, it's about what you learn from these events.
The most important positive outcome of using social media as a student nurse, is the support network you will build. I don't need to tell you that being a student nurse is tough, you know that, you're living it right now. Some of these people, these accounts you follow, you will probably never meet face to face. But that doesn't stop them from caring, empathising, and supporting you. It's a special thing to be a part of.
To finish, I know that I am very pro social media (can you tell?!). But, as I stated at the start of this post, it is completely up to you how much or little you choose to utilise it. It is personal to you, and it doesn't matter what your peers are doing, please don't feel that you are missing out or getting left behind because you're not logged in 24/7. It is just as important for your mental health to take a break from social media, don't let it take over your life. It's all about balance, easier said than done I know!