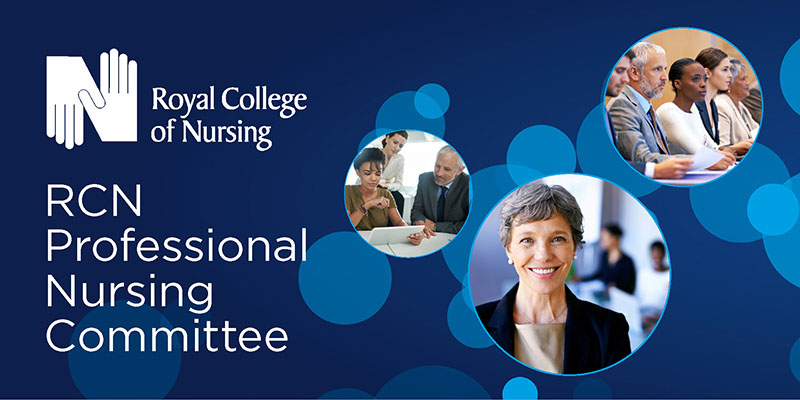 I became an RCN Steward in 1998 to challenge unfairness I'd become aware of in the workplace, as well as to access opportunities for professional development.

My main professional interests include working with people with mental health problems; cognitive behavioural therapy; and research, which is part of my current role as Psychological Therapist working in an NHS tertiary mental health service, and as a member of a leadership team in a community mental health service.

It's very rewarding working with people to help them to overcome their difficulties, and I enjoy the leadership role, as I can help to influence how services can best meet the needs of people with mental health problems.

The most notable highlights in my career are being a trial therapist in a study that was published in a prestigious journal, and working together with people with lived experience of mental health problems to deliver training to staff. However, the most satisfying memories I've got have been the times when people I have been working with clinically have told me that it has made a difference to them in their lives.

I was lucky enough to spend 15 months on secondment with the RCN, which was an amazing experience. Although it was hard work, it was also a very rewarding time, and provided me with many skills and experiences to draw on in my NHS role.

Clinical leadership is an interesting and important part of my role, as it allows me to influence patient care across services while still retaining the individual clinical work that I also enjoy. Being part of the Professional Nursing Committee will allow me to take clinical leadership to a much higher level. The best committees I have worked on have purpose and are focused on achieving outcomes. They consist of like-minded people with shared goals, which makes the work easier. I have also worked on committees when this isn't the case, and such committees tend to be ineffective. It is clear that the RCN Professional Nursing Committee falls into the former category, and I look forward to working with the committee as the Northern region representative.

I am interested in a broad range of issues within nursing. I have represented nurses across all fields of nursing. My background in mental health nursing will complement the skills and experiences of my fellow committee members.

Like physical health, mental health is everybody's business, and affects nurses and patients alike. Promoting mental health and wellbeing and reducing stigma is important across the nursing profession, and is something I intend to support.

Being part of the world's largest nursing trade union and professional body is a privilege, and one with many benefits for members and activists alike. As a membership-led organisation, it receives its direction from nurses rather than politicians, so it's reassuring to know that it acts in the best interests of nurses and nursing. The training and support provided for activists is excellent, and being part of the RCN community is an added bonus.