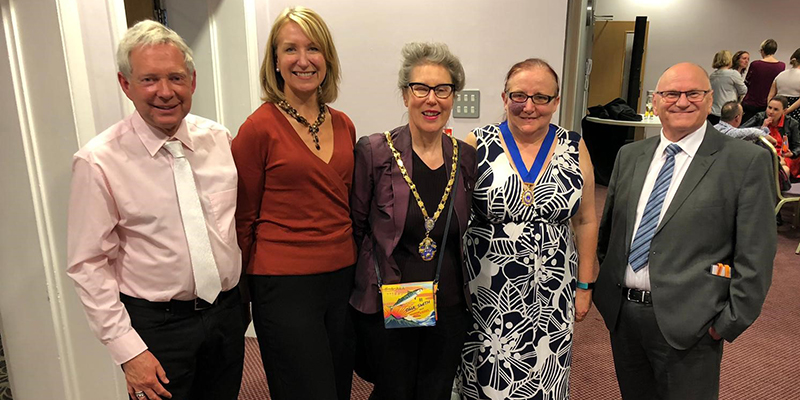 There was a special amendment to change the name of the Health Practitioner Committee to Nursing Support Worker Committee and this was approved by Congress. There were tough questions from the floor during the AGM but on the whole the meeting went well and closed a difficult chapter for us; now to move forward.

The exhibition stands are very good and there is a real buzz in the hall as everyone meets and makes new friends.

Then to the afternoon and conference business. We had an inspirational key note address from Dame Donna Kinnair which truly moved the audience. "I am my own woman", powerful words, followed by her vision for the RCN for which she received a standing ovation. Then our BJ Waltho, the new Chair of Congress, gave a rousing talk to start the debates. South West members featured heavily during debates with a resolution to decriminalise prostitution from Lou Cahill and the Greater Bristol branch which passed resoundingly and then a matter for discussion presented by Jeni Watts from the Devon Branch about re-joining the International Council of Nurses (ICN) was also well received.
Such a proud day for the South West region and it was great to see our students there arriving by bus for the day - they enjoyed it all!

In the evening we had our South West member's reception hosted by Susan Masters, Regional Director and we were visited by senior officials of the RCN. A fantastic end to a brilliant day.