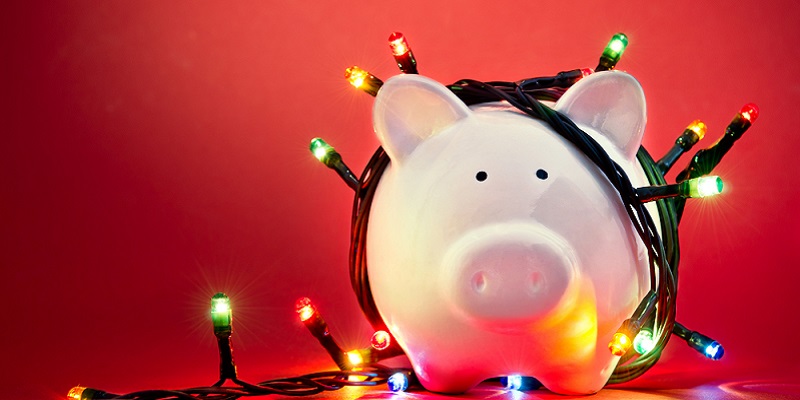 Many of us worry about money throughout the year, but this feeling is often more acute at Christmas time.
With extra expenses and pressure to spend on friends and family, colleagues and Christmas parties, it's easy for our finances to spiral out of control, impacting significantly on our wellbeing, as well as our wallet.
Money shapes our lives. It often decides where we live, how we support our families, and recent research has shown five million of us suffer from money worries and stress in the lead up to Christmas.
Some money problems arise unexpectedly, triggered by illness or relationship breakdown. Others are the result of the stresses associated with meeting basic living costs. We hear, far too regularly, how nursing staff, like you, are affected by the real-terms fall in your pay since 2010.
Whatever the cause, it's important to recognise when you have a problem, and to manage your emotions accordingly.
Responses such as fear, anger and hopelessness, can keep us awake at night, spark arguments or cause us to eat poorly, all of which seriously affects our health.
A flawed strategy is to avoid essential bills until something radical happens, such as being evicted. Tell-tale signs include ignoring bank statements, using high-interest credit, and not planning what you can realistically afford to spend.
It is possible to break this cycle by taking some of the following practical steps:
Carry out a financial appraisal. By keeping a note of your finances, you will be able to identify changes to help reduce your outgoings or increase your income.
Avoid high-interest credit and explore all your financial options. 'Quick fix' solutions rarely work.
Read the RCN's advice guide on money and hardship, and visit turn2us.org.uk to ensure you are getting all the tax credit and other financial support available to you.
Ask for help. RCN members can get help from RCN Member Support Services and can make an appointment with our welfare service via RCN Direct on 0345 772 6100. The debt advice the welfare service provides is regulated by the Financial Conduct Authority.
If you are experiencing severe hardship, you can also speak to Lamplight, a new advice and support service provided by the RCN and RCN Foundation, which in some cases can award financial assistance.
This Christmas, remember you cannot care for others unless you also care for yourself.