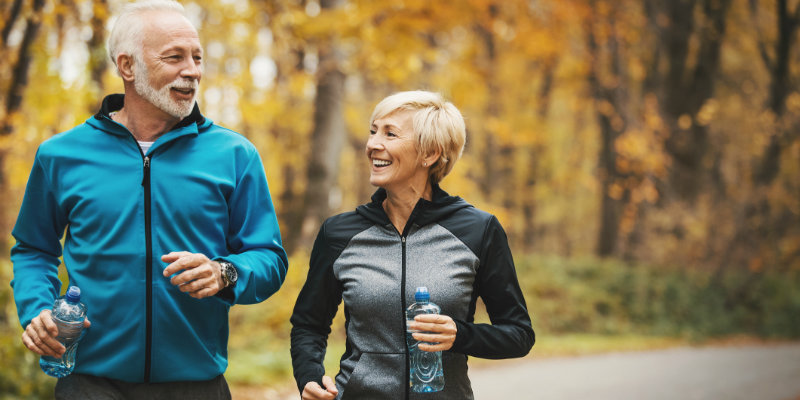 Nurses are supporting their patients each day and can have a massive impact on people maintaining an active and productive lifestyle. Having resources and support can help them to provide evidence-based care. There has been a perception that arthritis and back pain are unavoidable and part of the ageing process and the focus has been on conventional treatments to alleviate pain and discomfort.
Increase activity
Increasingly we see that unhealthy lifestyles contribute to MSK conditions. An ageing population, rising obesity rates and low levels of physical activity will only increase their prevalence. The impact will be a rise in the number of people living with disability and in pain with increasing costs to health and social care, and will impact on nurses.
Multi-morbidity is common in middle-aged people. This will impact on their ability to work and participate in social activities. Two risk factors that often coincide are increasing age and reduced physical activity.
As people age, they take part in less physical activity
. In the 19-24 year age group 76.6% of people are physically active compared to 24.7% aged 85 years and above.

Prevention
As nurses we need to focus our efforts on addressing MSK ill-health, acting earlier to prevent, detect and manage MSK conditions with targeted public health interventions across the life course. Nurses should consider how they can influence behaviour to improve MSK health as part of making every contact count (MECC). Ensure all employees are aware of the tools and resources to assist in raising awareness about the key risk factors associated with MSK health and sign posting to the support available in the local area such as PHE's
One You
resource. Nurses can raise awareness about positive actions, such as strength and balance-type activity that individuals can take to look after their bones, muscles and joints.
There are a number of resources and tools to support nurses, AHPs, other health care professionals and employers to encourage positive action to reduce the risks associated with MSK conditions and improve the health and wellbeing of individuals with existing conditions such as back pain and arthritis.
For more information, read
Health Matters
on the Public Health England website.