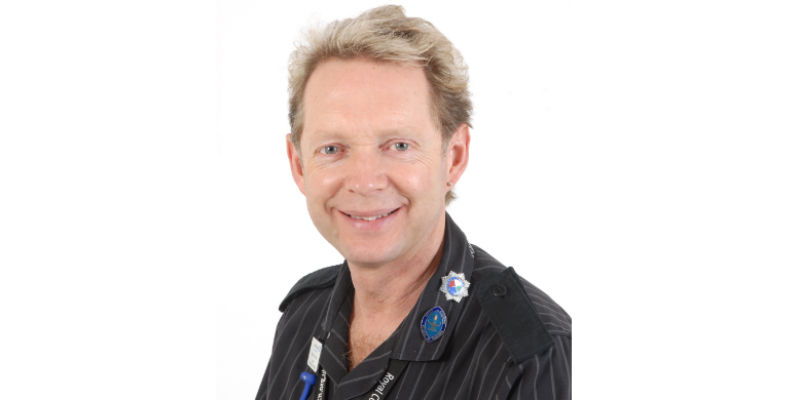 On the Tuesday evening we were able to get together with our board members and regional chairs and discuss a range of issues over dinner. This was a good networking event and afforded us the opportunity to listen to the concerns of others across the RCN. This networking and discussion outside of the formal meetings enables Council to make decisions more swiftly in the meetings, however debate during the formal meeting is never curtailed and everyone has the opportunity to speak.
There was a packed agenda, too much to go into in detail, but one key debate was about our Northern Ireland members who receive less pay for the same work than members in the other three countries. We voted to support RCN Northern Ireland to engage with their members about whether they want to take industrial action. I feel that this shows the commitment of RCN Council to ensure that all our members are treated equitably. You will remember that we took similar action in the previous meeting with regard to members which has since been resolved with members accepting an improved offer following a ballot. It is vital that RCN Council act to support our members and we are committed to doing so.
We also discussed the Staffing for Safe and Effective Care campaign and its launch, in particular the funding required as the campaign progresses. This will be the key focus for us in England as the workforce issue affects all staff in all areas of nursing and we want legislation similar to that in Wales and Scotland to start to address the problem. Our event in Taunton, which was the initial event to start formulating our regional plan, was very well attended with more than 80 members there. I hope that you will engage with the campaign as we move forward with actions.
I am particularly pleased with the live streaming of RCN Council as we strive to be open and transparent to our membership. The Council agendas are available to members well in advance of meetings so members can see what will be discussed. It was great that during the meeting I was able to engage with Plymouth branch members through Twitter. They were asking questions which I was able to put to the meeting. For example in some of the Council papers LGBT figures only had 'LGB' and not 'T' which Dame Donna Kinnair, RCN Acting Chief Executive and General Secretary, immediately addressed to ensure the mistake was rectified. Our Plymouth members were also able to let me know when the sound went off the feed so I was able to let the RCN digital engineers know and have it restored. The wonders of modern communication, and thank you Plymouth Branch.

Next on the agenda for the RCN South West will be RCN Congress in Liverpool in May. I am looking forward to meeting all our South West delegates and will be available to listen to any concerns you have and also hear your ideas.

I am looking at how we can better engage members to be active in our branches and how we can include student members at our meetings and in activities. I'm also really keen to develop ideas for how we can recruit and engage more of our non-registered colleagues and get those already in membership more involved in RCN activity. We are a large and diverse organisation and everyone's opinion counts. Your ideas would be most welcome.
The next RCN Council meeting will be at RCN Congress in May.
Remember also that I would be really interested to hear from you if you have anything to celebrate or of interest so I can put it on my blog or tweet it. I would particularly love to hear from members in the private sector, in the community and from our health care practitioners / unregistered staff. If you have anything please let the regional office know (email southwestern.region@rcn.org.uk) and they will forward your message to me.