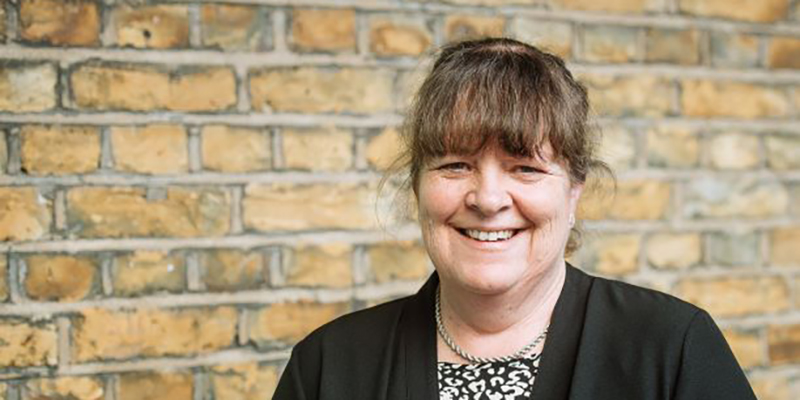 My branch has two Congress 'newbies' attending this year and I feel it's important to have a member who has attended before to support these first-timers.

Self-funding opens you up to many opportunities that as a voting member you don't get to take up because, quite rightly, as a voting member you have many responsibilities and constraints on your time. These opportunities ensure that despite not attending in the voting role you still get the full Congress experience.

I noticed on the RCN website that members were being asked to volunteer to be Congress ambassadors, so I put myself forward. This role is vital to making delegates feel welcome and supported. My role as ambassador, during the week so far, has been to welcome people in to the debating arena and helping delegates find the right place to sit according to their voting entity, committee or as non-voting members. I have been able to welcome delegates with a smile and a good morning and enjoy hugs with old friends. I have signposted students, including our TNAs, to get their lovely t shirts, shown people where the toilets were, and reunited an anxious member with her lost handbag, to name a few tasks. I don't think I have ever said "good morning" to so many people in such a short space of time!

I, along with every attending delegate from the region, was invited to the regional reception. This is the best regional networking event with so many like-minded members in one room. We were visited by Sue Warner, Chair of Council; Richard Jones, Vice Chair; Professor Anne Marie Rafferty, RCN President; Dame Donna Kinnair, RCN Chief Executive and General Secretary and our very own BJ Waltho, Chair of Congress. All members were able to meet and chat with them. (For those who do not know, BJ is from the Dorset Branch in our region.) Apparently the next morning BJ informed RCN Council that we gave the loudest welcome! Well done the South West region!

With my years of experience attending Congress I, very happily, know many people from around the country who regularly attend; but, for those new to the Congress experience, being alone in such a busy place can be very daunting. Therefore we in the Plymouth Branch are very keen to ensure that members are looked out for during the Congress week. Plymouth Branch delegates have met to have dinner together in the evenings and also supported each other during the day which I think is really important.

I booked my accommodation early with a 'free to cancel option', choosing to stay in an apartment to cut down on cost as this means I have been able to stock up from the supermarket for my meals. If you came with a friend that you are happy to share a room with you can reduce costs event further. I would really recommend self-funding as an option to anyone because you get all of the camaraderie, experience and Congress buzz, without the responsibility of voting, which gives you freedom to get the CPD you personally require by attending the fringes that are right for you and your area of our profession.

What I absolutely know is that I am going back to my workplace invigorated and re-motivated to promote the RCN as the best trade union for nursing staff for both professional and trade union issues.

I've already booked my apartment for next year and I am looking forward to returning to the event that is undoubtedly the highlight of the RCN calendar.
I very much look forward to some of you joining me there too!