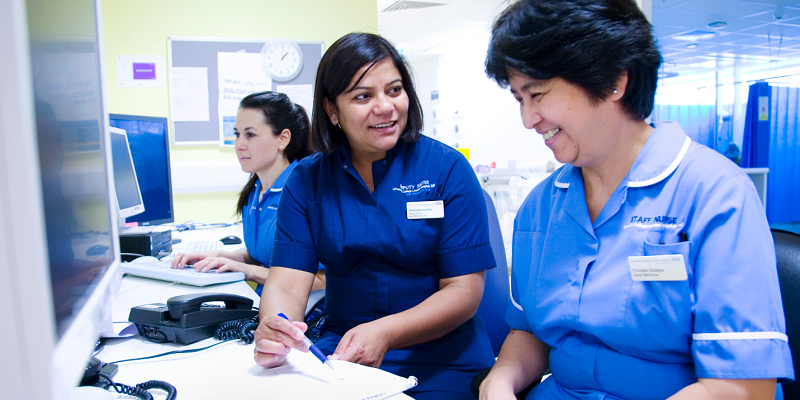 For staff in Bands 2 to 8c, this will be made up of a salary increase of 3% in year one, 1.7% in year two, and 1.7% in year three, with an additional lump sum of 1.1% in April 2019 – more than the 1% expected from
the NHS Pay Review Body
.
Staff at the top of points 8D (£83,258) and 9 (£100,431) will see their rise capped at the value of the top of 8C. This means that staff at the top of 8D and 9 will be guaranteed a rise of £4,496 over three years, which equates to 5.4% at 8C and 4.48% at Band 9.
We wanted to achieve a pay award for our members that starts to close the gap inflationary gap. But we also wanted reform that will
enable all staff to progress to the top of pay bands quicker
, that makes promotion meaningful by removing overlaps and higher starting salaries to help recruitment and retention.
In previous years, due to overlapping pay points between bands, it has been possible for some staff at the top of a band to receive more from a pay rise than those in the lower band at the same pay point.
This is the biggest pay rise in ten years from a government committed to austerity, and the 6.5% increase for the majority of NHS staff will help to ease the financial pressures on those at the top of their bands.