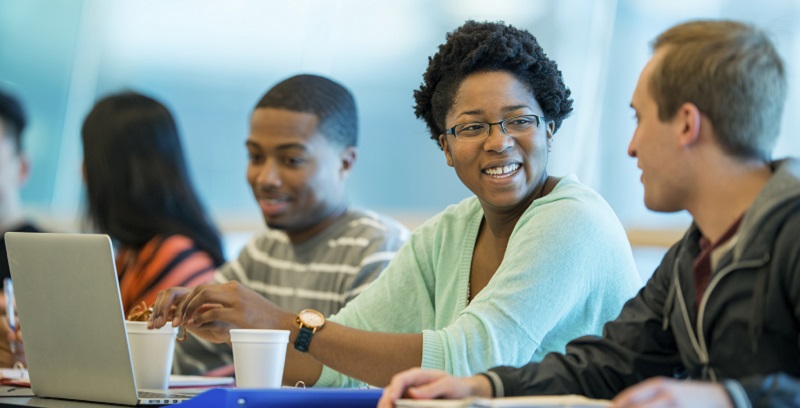 This week marks the 10th National Apprenticeship Week. With over 70 different apprenticeships in the NHS alone, apprentices are not an unusual site within healthcare.
However, a new apprenticeship being introduced from September 2017, heralds a brand new route into nursing at a degree level.
Nursing apprenticeships are being introduced by the Department of Health as part of their plans to open up a career in nursing to more people.
Like nursing associates, these apprenticeships offer a route into nursing for those who may not have the traditional qualifications and are being implemented by Health Education England (HEE). The standards for the nursing apprenticeship have been developed and signed off by the NMC.
Nursing apprenticeships will be available across all fields of nursing and will be a four year programme led by employers. Apprentices will work and study part-time at a higher education institution and if successful, will earn a degree in their chosen field. Apprenticeships are now also available for the health care support workers.
These new flexible routes into nursing certainly provide opportunities, particularly for support staff who may wish to progress their skills, and may offer welcome relief to over-worked nursing staff.
However, they also present many questions and concerns.
The RCN has long fought to ensure that nursing has a skilled and expert profession. Such standards can only be maintained if the right level of university education, supervised clinical experience in a learning environment with substantial mentoring and supervision are available to these apprentices.
At present, these new routes into nursing are untested. Trainee nursing associates only began their training in January this year and are still subject to an evaluation - which I on behalf of the RCN will be following closely.
We are also yet to see the impact of the Government's decision to remove funding for undergraduate nurse education in England. Amidst these changes, nursing apprenticeships may well prove popular, and attract people of all ages and from diverse backgrounds into the profession who may otherwise be put off by substantial loans.
More people opting to study nursing is always welcome, but it's important that we ensure these new roles work for the benefit of our profession, and not against it.
National Apprenticeship Week runs from 6-10 March.