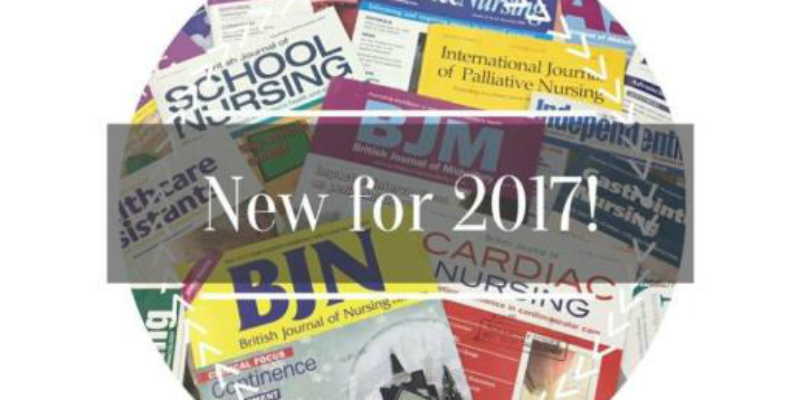 We have some exciting news for you this year! We worked hard reviewing our journal and database subscriptions in 2016 to ensure that we were providing quality titles for the best value. This allowed us to make significant savings which has enabled access to key British nursing and midwifery titles available online in full text.
Titles include some of your favourite journals published by Mark Allen such as British Journal of Nursing, British Journal of Healthcare Assistants, British Journal of Midwifery and Nurse Prescribing. All 19 titles cover primary and secondary care settings and the huge range of specialist nursing practice including mental health, wound care, cardiology and palliative care.
All of these titles can accessed from home, at work, in the library or on the move and it couldn't be easier. We have made sure that full text articles are discoverable when you do a keyword search using the library search.
Alternatively, you can also search the internurse or intermid databases found here. This is particularly useful if you want to read the latest issue or search within only the Mark Allen published titles.
Whichever way you access these 19 new titles, all you need is your membership number and surname to open the full text articles. If you get stuck, contact us and if you have any feedback we would love to hear from you!