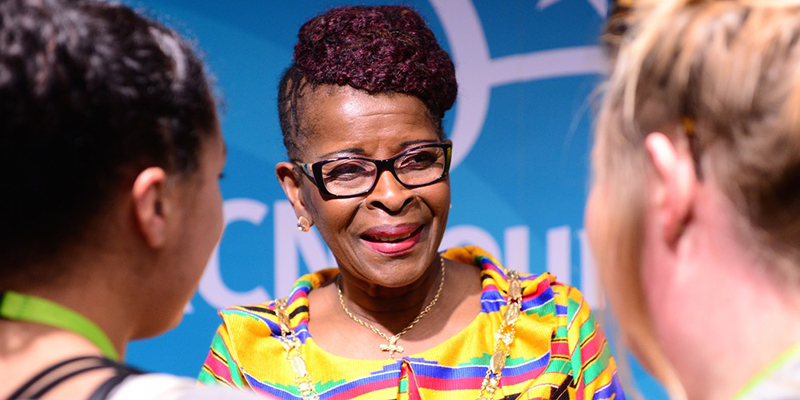 Every year, I'm inspired by the stories about great nursing care that I hear on Nurses' Day.
I'm sure you have the same feeling – you're amazed and moved by the work your colleagues have done and continue to do.
This year, I want you to try something different.
When you read or hear stories from your colleagues, I want you to think of your own work over the last year – all the times when you have done something extraordinary.
You might find it difficult to even recall, but you do incredible things, day in day out.
This Nurses' Day, I want you to feel proud of what you do for your patients, your colleagues and communities.
We're not ignorant of the challenges we face. But all of us need to remember that every day, we make a real difference.
We support our patients through all stages of life. We're there for them when they're at their most vulnerable.
Nurses' Day is an important pit-stop in the year – a time to reflect, recharge, and build up the energy you need to do even more amazing things.
So, let's be proud on Nurses' Day! Be proud of all you've achieved – and know that the RCN has got your back every step of the way.
-
Share your #ThisNurse story: https://www.rcn.org.uk/nurses-day