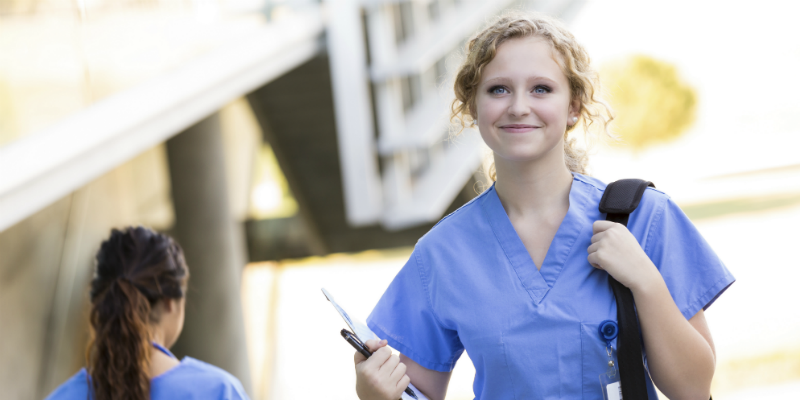 The RCN will be following those test sites closely to see what the experience is like for those who are trained, and the effects on the wider workforce.
Here at the RCN, we recognise that the proposals acknowledge the vital contribution of the healthcare support workforce, while providing a structure for those who wish to start their journeys to become registered nurses. What we are very clear about however is that the new workforce must never become a substitute for employing enough registered nurses to deliver high quality care.
The evidence base is strong that registered nurses are, and must continue to be, the backbone of care in this country, as we know that the number of registered nurses has a huge impact on the safety and quality of patient care.
Registered nurses not only have advanced care skills and experience, but they are able to supervise other staff and provide a linchpin for the whole nursing team as well as other health and social care professional teams in a range of settings.
In a recent survey our members expressed their reservations around the introduction of this role. 95% said the workforce currently has insufficient numbers of registered nurses, with 78% believing that the introduction of the new role will lead to further reductions.
Members also raised concerns around the ability of Registered Nurses to support and mentor junior colleagues, with 60% saying they felt registered nurses would struggle or be unable to provide the necessary support for this new group of staff.
We are awaiting further information about the scope of practice of this role and the training programme that will support this so that we can understand how the Nursing Associate will need to be supported in practice and how this will impact on their experience and those of other healthcare learners. We also need to see that as the new roles develop, they have consistent job descriptions and are paid consistently on the right pay band for their level of skill and experience.
81% were concerned that the new role could cause confusion for patients and others with 89% also believing that the new roles should be regulated, with most saying that this should be done by the nursing regulator, the Nursing and Midwifery Council (NMC) – something we are pleased to see that Health Education England has agreed with.
Our worry persists that these new roles could result in a continuing lack of registered nurses. These new roles must not be used as a method of substituting support workers for the regulated, knowledgeable workforce of registered nurses.
Ultimately, we believe that the best interests of patients will be served by developing support staff, either through this new role or extending existing ones, and by ensuring that there are enough registered nurses. It is not an either/or question – we need both.
A consistent increase in education places, and appropriate funding of the infrastructure to support practice based learning, to produce those registered nurses in the long term is the only way of ensuring the right mix of skills that keeps patients safe and improves the care they receive. We trust that this will be fully recognised as these roles are developed and rolled out.