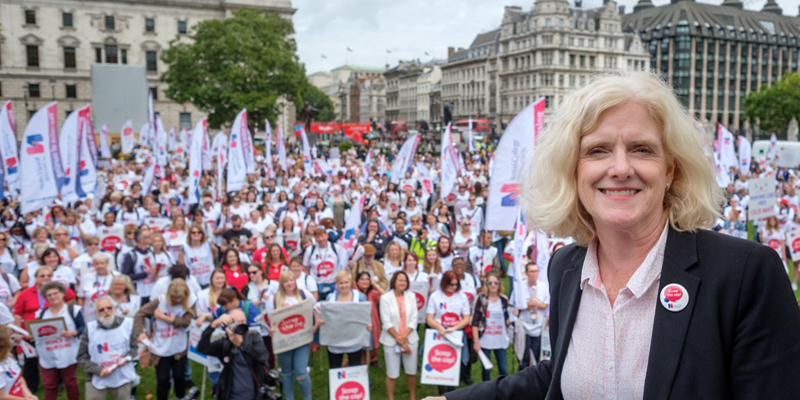 With Christmas fast approaching, I want to thank you for everything you have achieved in 2017.
You should all be proud of the positive contribution you've made to the lives of those you care for.
I was fortunate to attend many Scrap the Cap events and I was inspired by the people I met, your passion and professionalism, and the way in which you won the support of both colleagues and the public.
You showed the same enthusiasm in meetings with MPs and other elected representatives.
The current situation is unsustainable, so next year we will build on the progress made in Wales and, more recently in Scotland, to campaign for UK-wide legislation to guarantee safe and effective staffing.
There are unprecedented changes happening to nurse education and new roles being created which will affect us all. With change comes uncertainty, but, from my experience, it's better to influence change than let it happen to us.
So I ask you all to recognise your power and influence. Nursing staff at all levels are leading innovative work to improve the way we care for our patients. Let us celebrate this fact and continue our hard work in 2018.
Finally, I hope those of you working over the festive period will have the opportunity to spend time with loved ones.
I wish you all a Merry Christmas.