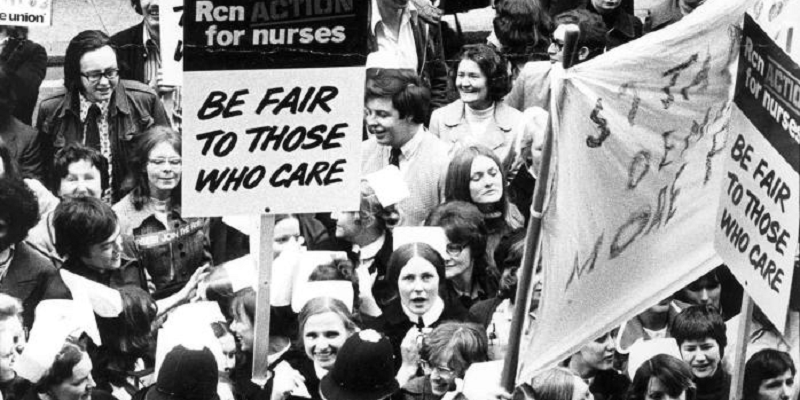 Gender equality has come a long way since the first women were given the right to vote 100 years ago.
But, as I reflect on the current challenges facing nursing, I wonder whether the incorrect perception of it being "women's work" continues to be a barrier to its progression.
Of course, nursing isn't all about women and the contribution of men is of huge benefit to the profession.

But, I would argue that, despite all the progress that's been made, nursing is still seen as a female role and much more needs to be done to demonstrate that it is of equal value, both in terms of pay and education, to other skilled professions.
Why is it, for example, that the knowledge and training needed to be a nurse is continually questioned?
Or that nursing as a degree-only profession is so intensely scrutinised, despite compelling evidence linking the importance of knowledge to patient safety?
Why too is it that nursing is so poorly paid, when skilled roles perhaps more traditionally undertaken by men are better remunerated?
The current focus on gender equality is something to be capitalised on and I hope, for the sake of staff and patients, nursing makes strides in getting the recognition and rewards it deserves.