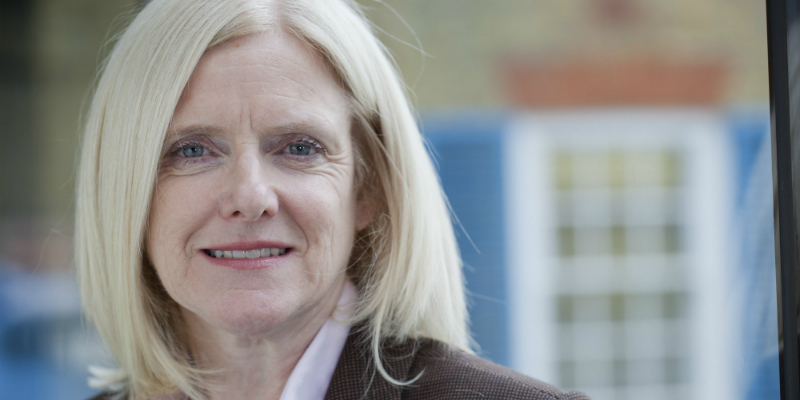 A year ago, when I took up the post as Chief Executive & General Secretary of the RCN, I thought I knew what to expect, having worked at the RCN for 10 years already. But although the day to day tasks were what I expected, I continue to be surprised and challenged.
I've had the opportunity to meet so many members this year – I've had the chance to visit your workplaces and see the innovative work you do to deliver the best quality care for your patients. Your commitment to your patients and your colleagues shows me that nursing really is the greatest profession in the world.
Successes this year
I'm very proud of the work that our members and RCN staff have done to change things for the better this year.
In Northern Ireland, lobbying by members resulted in the Health Minister's commitment to honour the Pay Review Body recommendations for 2016/17 – a significant development.
In Scotland, we have been working to support the new integrated model of care to provide the right care, at the right time, in the right place.
And thanks to a concerted campaign by members, we secured a u-turn from the Government on restrictions on facility time in the Trade Union Act.
Challenges to providing quality care
But it has also been a difficult year for our profession. I know from talking with many of you, and from my own experience, that the primary concern we all have is to be able to deliver quality care to patients.
Safe staffing levels is a really high priority not only for providing care but also to ensure our jobs are both achievable and rewarding. In Wales, thanks to a long-term and committed campaign by members, staff and Assembly Member Kirsty Williams, we now have safe staffing legislation to ensure the right number of staff are there to provide care for their patients.However we are still hearing examples of reduction in staff numbers in other parts of the UK.
The Government's decision to remove funding for pre-registration nurse education in England, replacing NHS bursaries with student loans, is a highly risky decision and one which may exacerbate the pressure on staffing numbers even more. Many of our concerns about mature students and graduates have been partly addressed and the information you all provided enabled that to happen. But these proposals are untested and may reduce the number of students entering our profession.
Then if we combine that decision with risks about the new nursing associate role, the removal of senior nurse leaders from the Department of Health and the possible impact on nursing of the UK leaving the EU, we have a recipe for serious workforce challenges.
Through all of this, my message, and the RCN's message, is clear: patient outcomes, experience and safety must be the priority. We need the right mix of skills – nurses and health care support workers – to deliver safe patient care. To address financial challenges by removing funding from the very people who provide this is counterproductive and more expensive in the long term. There are other areas which do not add value, such as a complicated infrastructure and transaction costs, which should be looked at first.
Focusing on the year ahead
So what will I be focusing on in the year ahead? We will continue to develop and provide resources to help you in your role and support your professional development whatever your grade and whatever your sector. We'll also be completing our work to offer credentialing of advanced practice.
We have a new Government in Westminster and I will continue to build relationships at the highest levels so the voice of nursing is heard and we are consulted on future changes to nursing.
We will influence Brexit negotiations to protect our members' working conditions, currently protected by EU legislation, as well as defending unsocial hours payments.
We will continue to shape nursing education – to make sure the future nursing workforce has the opportunity to develop the skills and knowledge they need.
I have enjoyed every single day this year as your Chief Executive and General Secretary. Yes there have been challenging and frustrating days – but it is an honour to lead this organisation with so many inspiring and committed members.