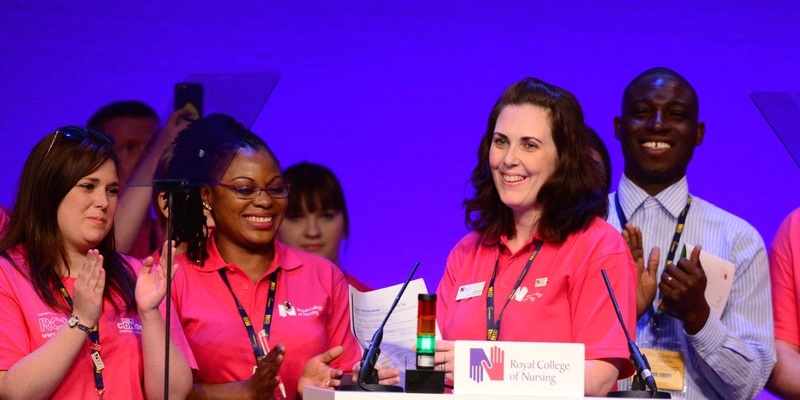 For some, it may be their first taste of university life, and the first time living away from home.

For others, it may be a second or third degree, and the start of the next big adventure, or maybe you're a mature student, coming to the profession in later life and juggling parental or caring responsibilities or even a part-time job.
Whatever your circumstances, you've made a great decision
to study nursing or midwifery
– two of the most varied and rewarding careers there are.
Over the next few weeks and months, RCN staff and members will be meeting undergraduates in their universities and talking about what it means to be a part of the world's largest nursing trade union and professional body.
In times of uncertainty it's easy to recoil, but what's important – now more than ever before – is that students speak with one voice and that their concerns are listened to –
not just at RCN Congress
, but all year round.
And that's where you come in.
By becoming
a student information officer
, you will take responsibility for keeping your networks up to date, and helping them make the most of their membership.
2018 marks 50 years of students being a part of the College.
I'm proud of the difference students have made to the RCN and can't wait for the next generation to make their mark too.
P.S.
It's vital that all members have a say in the future direction of the RCN – don't miss your chance to be heard.