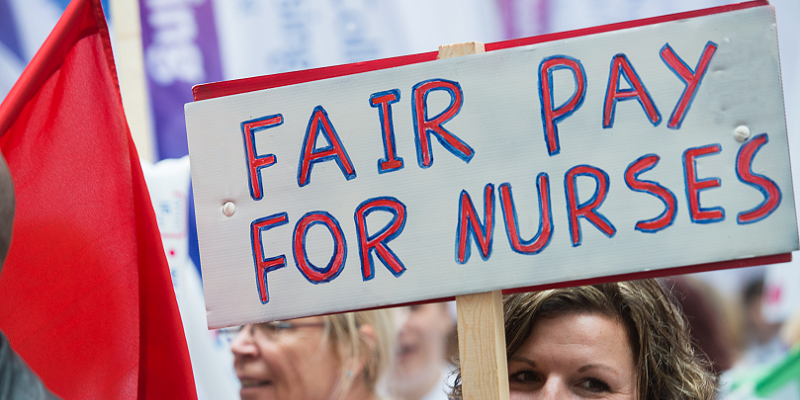 You have the chance to speak up on nursing pay. I urge you to take it.
In short, the results will have a direct impact on what action, if any, the College takes.
We've already received more than 36,000 responses, but this is not enough.
This affects us all. The 1% cap on pay is harming nursing and in some cases, preventing us from giving the best care to our patients.
I know many of you are finding it hard to make ends meet, taking on second jobs and using food banks. I also know how exhausted many of you are. And if not you, your colleagues.
These are tough times, but this is not a time for apathy.
It asks whether you would want to strike; take "action short of a strike", including working only contracted hours, demanding to be paid for overtime and not completing duties expected of a higher pay band; or take no further action.
Once we know what you think, we can decide what to do next.
Whether you believe in strike action or no action at all, everyone's opinion matters.
Make yours known.