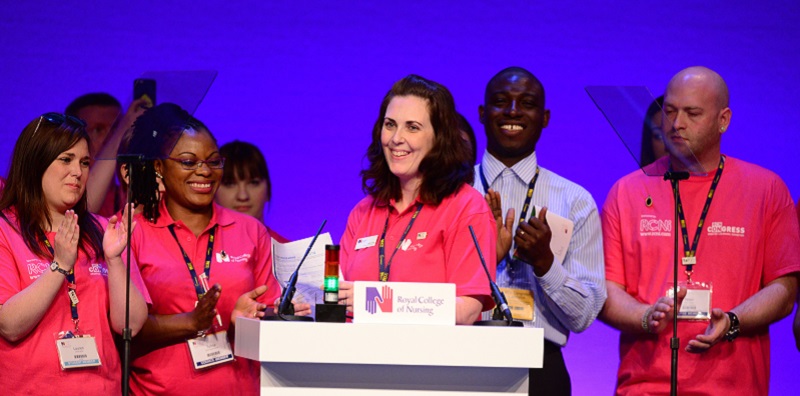 By now, most of September's 2017 intake of nursing students have completed their applications, and are looking forward to starting a career in nursing.
But with just months to go until courses begin, key questions remain about the shape of student funding in England.
The recent drop in nursing applicants indicates some prospective nurses have already decided against a career in nursing. The fall is most dramatic among mature students with the number of nursing applicants aged over 25 having declined by 29% since this time last year.
This is little surprise to me. As a mature student myself, my funding was a lifeline to me during my studies, especially with a young child to support.
The Government's changes to student funding will come into force in England from 1 August in a decision that they say will create 10,000 extra training places.
Yet, six months on from the announced changes, we are still yet to be told where these extra places will be, or how existing mentors will be supported to cope with so many extra students, or how the quality of these placements will be upheld.
The Government says there will be more details in spring 2017, but for those who have taken on the significant financial commitment of a three year degree, or those who have decided against nursing as a career, it will come too late.
When I took to the stage with fellow students at RCN Congress 2016, we urged members to stand against the changes to student funding. You supported us unanimously. Thousands of you shared your stories of how funding had been a lifeline during your studies. We took to the streets, lobbied Parliament and yet still the Government did not listen to us, or to the RCN, an organisation with more than 100 years of experience.
I am passionate about being a nurse and I hope those students starting in September will continue to share my love for nursing, despite these changes. But as a profession, we deserve better from the Government and we expect investment in the education of the nursing workforce.