When people are approached and asked to share their memories, it is quite common for them to say that they have not had an extraordinary life, it has all been quite uneventful. But frequently, stories and experiences come to light that are both amazing and informative.
Last week I attended the funeral of my husband's aunt Freda, she was 97 and I knew that she had trained as a nurse in Manchester during World War Two and at the time she retired she was a health visitor. What I did not know was that she had been a district nurse for many years and trained as a Queen's nurse in the 1960s.

Freda began her training in Crewe in the summer of 1939, and one day as she was walking past matron's office, she was called in. She was of course concerned that she had committed some unintended error, but matron had called a number of nurses in to listen to the radio. It was September 3rd and Neville Chamberlain was broadcasting that "this country is at war with Germany". It is difficult to imagine how this felt to the 17 year old, the youngest of 5 children, who had just left home to start her career as a nurse.

For many years I had intended to visit Freda and record her oral history, but now all I have are the memories of the stories she told to her children and grandchildren, a real object lesson in the importance of gathering these recollections whilst we can. The photograph was taken when Freda was a ward sister, and what looks like her GNC badge can be seen on her apron.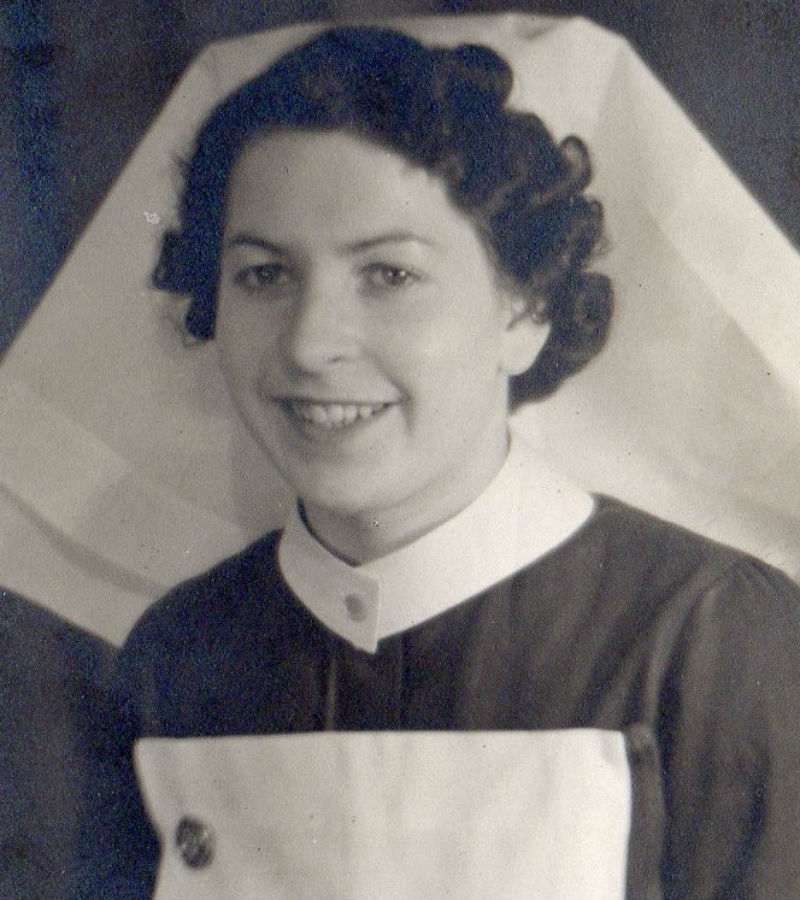 The RCN archive has a collection of more than 700 oral histories taken from across the UK over many years and includes the recollections of time as students, ward sisters, community nurses, senior managers and chief nurses.
These rich and informative accounts give us some insight into the realities of nursing. From the day to day routine of cleaning and bed making, changing the flower water and being intimidated by matron, to the high excitement of intensive care units, and the care of new born babies.
It can be disconcerting to realise that we are all a part of history, but our memories are valid and I encourage you all to share them with friends and family and commit them to record. And of course to keep safe those certificates, photographs, letters of appointment etc. they are a valuable resource.