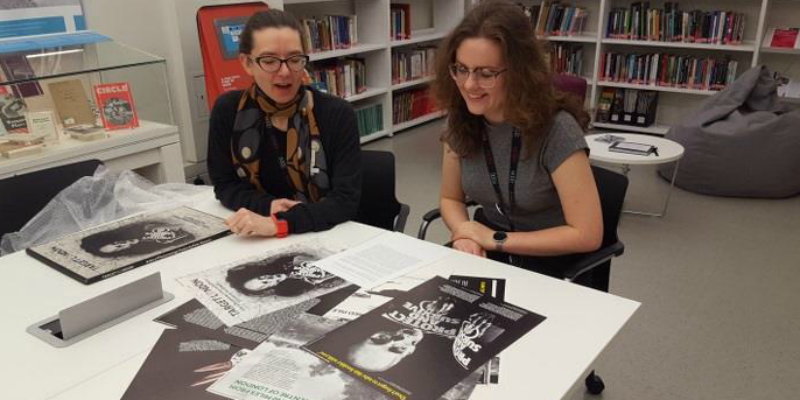 'If you have a home fire extinguisher – Keep it handy'
Remember the mid 1980's? Raymond Briggs: 'When the Wind Blows'; Frankie Goes to Hollywood – Two Tribes? Our latest archive addition captures the Greater London Council (GLC) zeitgeist, through their use of an RCN Working Party report 'Nuclear War Civil Defence Planning the Implications for Nursing'.
Published by the GLC in 1985 (1st /only edition), to publicise commitment to become a nuclear free zone. 'Target London' is a set of 18 posters by photomontage Artist Peter Kennard. It reflected on Government plans drawn up to protect Londoners in times of nuclear war. Contrasting to the futile messages put out by British Civil Defence publication 'Protect and survive'.
From the set my favourite is Image 10 'Who Cares' the government advice quoted:
'Despite any damage and the disruption of public utilities and service, the surviving hospitals might be expected to offer the best facilities for surgical procedures…People suffering from radiation sickness only should not be admitted.'
(HDC (77) I. The preparation and organisation for the Health Service for War.)
The RCN tells it like it is:
'Most central hospitals would be destroyed. Any remaining hospitals would be devoid of essential services and would be quite unable to fulfil their normal functions due to the inundation of casualties, lack of nursing and medical staff, absence of sources of drugs, blood etc. or the inability to transport supplies in to the afflicted area.'
Simply put: the RCN the voice of reason then and now.