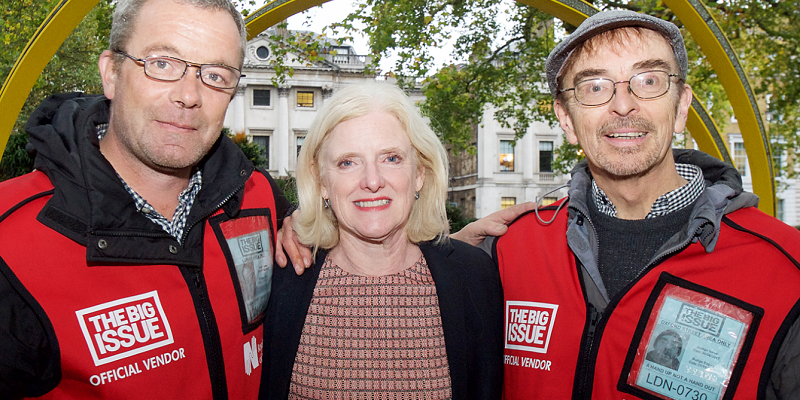 A nurse's role focuses on maximising potential and enabling independence, which is why supporting the work of the Big Issue is so relevant to our organisation.
One of the earliest lessons I learned when training as a nurse in Manchester in the 1970s was about looking for causes and not just treating symptoms.
In nursing, we see individuals – people with complexities and life stories – not passive 'patients'; care should not be done to somebody but instead with them.
As nursing staff, we know that poor health is both a cause and effect of homelessness.
Frequently, multiple underlying mental and physical health issues contribute to someone sleeping rough.
The longer they do, the greater the risk that those problems will worsen.
But the barriers to accessing healthcare must not be underestimated.
Specialist homelessness mental health teams have been subject to major funding cuts and even disappeared entirely while others services struggle to support people who face multiple complex problems.
We must make every contact count.

With better training on the causes and consequences of homelessness and where support can be found, health care professionals can take a broader approach as they tend to immediate needs.
Nursing staff are ready to play a big part in making this winter and the year that follows it a much-needed moment of change.