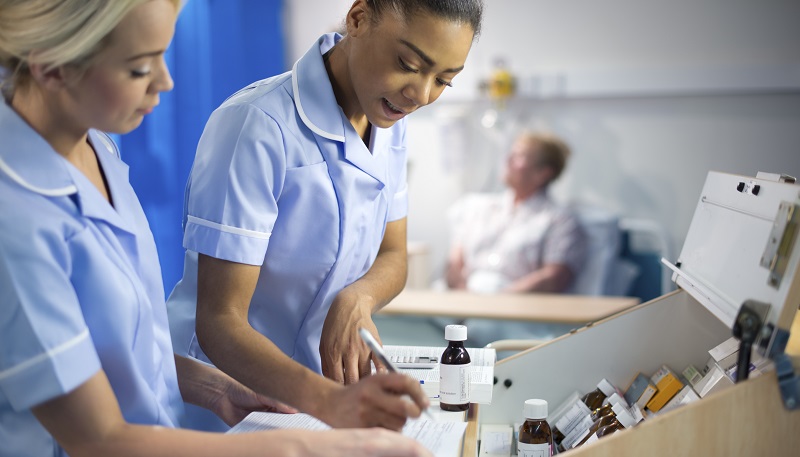 On 10 October, Secretary of State for Health Jeremy Hunt told Parliament that the pay cap had been scrapped. But he also indicated that any pay rise could be linked to productivity.
Put simply, productivity is about achieving greater efficiency – more output for less input, doing more for less.
But how much further can nurses be stretched. The NHS would grind to a halt without all the extra unpaid hours that you do every day.
Up to now, the focus in the NHS has largely been about reducing staff costs – jobs lost, services outsourced, down-banding and substituting new lower paid roles for registered nurses.
Productivity improvements cannot be achieved by the NHS tightening its belt any further and expecting even more from staff working at their maximum. Demands on for NHS services continue to soar upwards. Even before winter flu outbreaks get a grip, emergency departments are buckling under the strain.
So what could make a difference to productivity?
Currently, there are more than 40,000 nurse vacancies in England alone. Poor pay and not enough staff are forcing experienced nursing staff to leave the profession and preventing others from joining. A pay increase in line with inflation and which begins to close the 14% gap between pay and the cost of living would be a good start.
Investing in training would also help – cuts in professional development funds mean nursing staff are falling behind on technological changes. The best employers are developing line managers and leaders at all levels to manage change and performance. This would also make a difference. Addressing the excessive workloads and related stress that is forcing nurses out of the career they love wouldn't cost much and if nurses are encouraged to stay, this would reduce agency costs.
A pay rise for nursing staff would improve productivity in the NHS and would be good for the economy – it would return higher tax receipts, reduce welfare payments and increase money spent on goods and services in other sectors.
Ahead of the Budget on the 22 November, we're calling on the UK Government to provide additional money for the NHS, so that devolved governments across the UK are able to fund a real-terms pay rise for nursing staff next spring.
Email your MP today and ask them to write to the Chancellor ahead of his budget statement.
You don't have long to act.