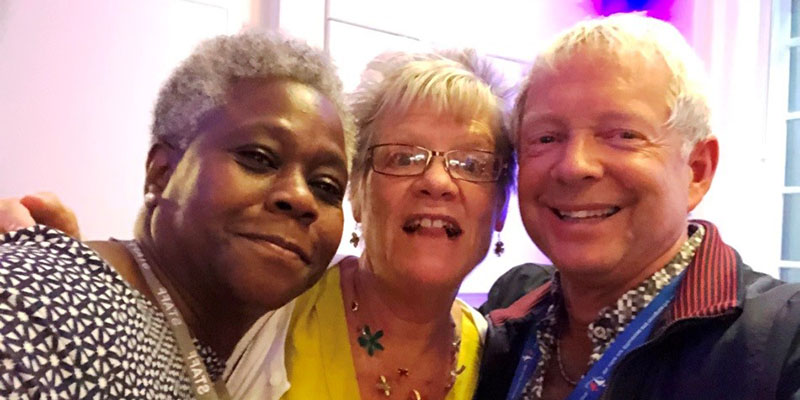 There was a very busy agenda for the Council meeting on 18 and 19 September with lots to discuss and vote on.
Highlights:
We considered, then approved, the revised terms of reference for the Group Audit Committee to better reflect its role.
We reviewed the risk register and noted that work had been done to request more detail on the mitigating actions and completion.
Discussions took place regarding the Northern Ireland pay ballot. Council agreed that the RCN members working in health and social care services in Northern Ireland will be balloted on 'industrial action, up to and including strike action'. Ballot papers will be dispatched on 9 October. This was preceded by an impassioned presentation by the RCN Director for Northern Ireland and the Northern Ireland Council member; we were all touched by the dedication and hard work of the Northern Ireland staff and members and RCN Council is 100 per cent behind them.
We also discussed the campaign for Staffing for Safe and Effective Care and that while in its infancy we are really starting to be heard at Government level. On that note, well done to Vicky Brotherton who invited her MP Luke Pollard to spend a shift with her at Derriford Hospital in Plymouth. We all need to do more of this to influence the decision makers. Thanks also to the members who spoke out in the extensive coverage we had on radio and TV in the region to launch the campaign to the public. It takes courage to speak out publicly but the impact is just what we need. Thank you.
Evan Kier, our nursing support worker member of Council, presented a very interesting report. We are seeing the largest growth in membership from this membership group. I was able to reiterate in Council the need to work at recruiting more nursing support workers and illustrate how important this group are to the delivery of health care both NHS, independent and third sector.
Lors Allford gave a presentation on behalf of the Trade Union Committee. Lors is due to end her term so we need a member from the South West to carry on the great work she has been doing on the Committee. If you think this might be a role for you, please go to our election pages for more information. Nominations need to be in by Friday 4 October.
One of the most hard-hitting presentations and debates was on Brexit: equipping the RCN to navigate this and the general election: preparation and influencing potential governments. Brexit obviously remains an issue at focus across the UK; the RCN position on Brexit is that we recognise the result and accept the outcome. At Congress 2019 a resolution was passed with members calling for the UK Government to hold a public vote on the final Brexit deal. The RCN needs to have our manifesto in place ready for the time that a general election is called to lobby parties on the issues that matter to our members and to nursing. In my opinion we have never been in a stronger position and need to capitalise on this to influence Government policy. I feel we must do all we can to protect the rights of the nurses from overseas who work in the UK and secure the future of our European members. We must also protect UK nurses working in the EU. Council was supportive of this work.

We also approved the terms of reference for the Independent Health and Social Care Strategy, a very important piece of work to be undertaken.

We heard feedback from BJ Waltho, Chair of Congress, regarding preparations for RCN Congress in 2020 and I will keep you updated on that. We are looking at alternative future venues.

I think that summarises the highlights. I am so pleased so many members watched the live stream broadcast. If you watched I'd love to hear your feedback – as always I can be contacted through the regional office at southwestern.region@rcn.org.uk. A very busy two days but incredibly worthwhile and I felt I was able to also put across the thoughts of our membership in the South West both in Council and at general discussions outside of the formal meeting.
I also had the opportunity to congratulate Susan Masters, our Regional Director, who has been appointed to Director of Nursing, Policy and Practice for the RCN and will be based in London. The South West is certainly the place to be for forward thinking and profile and I am proud to continue to represent it.
There was also time to get some fresh air as the hotel was three miles from HQ so a good brisk walk away. Walking to the hotel past the Albert Memorial in the twilight and then back to Council through Hyde Park at 7:00 am on a beautiful morning you would never believe you were in the centre of London - doing our bit for the green agenda, no taxi, bus or train!

Remember also that I would be really interested to hear from you if you have anything to celebrate or of interest so I can put it on my blog or Twitter account. We are a large and diverse region and I really would love to hear from you. If you have any thing you'd like to raise with me please contact me through the regional office (southwestern.region@rcn.org.uk) and they will forward your message to me.
Please follow me on Twitter @gwalkerpoole1 and now on Facebook.
Thank you once again for your support.
Geoffrey