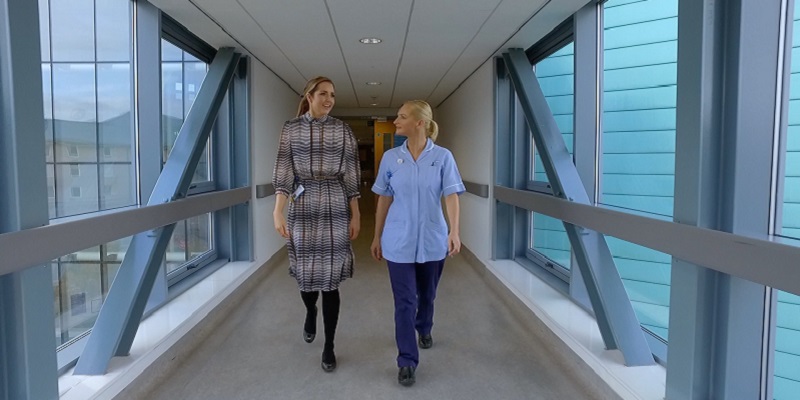 Credentialing is a chance for some of our most experienced nurses to gain recognition for their skills, something I know many of our members have been asking for, for many years.
As we celebrate our centenary year it feels like the right time to recognise the breadth of skill that exists within our profession.
Nursing is continually advancing and as modern nurses, our skill set is always expanding. The scope of our role is wider than ever before, and nurses now work in many different, and diverse settings. The time has come to evidence the skill in our profession in a proper and consistent way.
As a professional college, we want to offer nurses the opportunity to have their skills acknowledged by their peers, employers and importantly, by their patients.
There has never been a traditional or consistent description of an advanced nurse and what they do. Credentialing provides an opportunity to change this, and offer a clear pathway for nurses looking to advance their career.
I hope the advanced level nurses among you will embrace this opportunity and see it as a chance to gain recognition for the valuable and skilled work you are already doing. It should enable you to enhance your own career, as well as profiling nursing in the best possible light.
Because this is not about being elitist or about enhancing your job title; it is about recognition which is long overdue.
And as well as that, it is about patient safety. This is a way for people to know that the advanced nurse who is caring for them has a recognised level of skills. Nurses who are successful in gaining the credential will be part of a publicly available database of credentialed nurses and benefit from continued professional development.
This new service is just one way we continue to support all nursing staff including HCAs, midwives and nurses. This work with nurses qualified in advanced practice is just the start; there is potential for greater recognition across the whole nursing career pathway.
At the moment we are trialling this service. It will be more widely available from next spring, using our experience so far to make it the best possible service for members.
Register your interest and find out more about credentialing www.rcn.org.uk/credentialing